Elections of 10,312 Gram Panchayats in Gujarat in December
October 10, 2021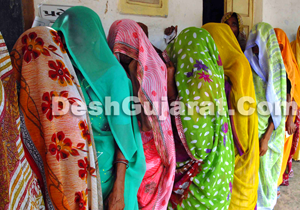 Gandhinaga: The State Government and State Election Commission have started the preparations for the election of 10,312 gram-panchayats, term of which shall end in December 2021.
The state government has sent the rotation report including the information of general seats, the seats reserved for females and SC, ST and more to the state election commission.
The final electoral roll for this election will be declared in the mid of October. The state election commission will declare about the program of the election in November.
Gram Panchayat elections are contested without party symbols. After the results, both BJP and Congress conventionally put before contradictory claims of victories of maximum candidates supported by them.
Then Chief Minister Narendrabhai Modi had started Samras scheme under which the gram panchayats that would elect Sarpanch and local body unanimously without contest would get special rewards from the State government. It is likely that the party would try for more and more gram panchayats to come with Samras bodies.
While around 10,300 gram panchayas will go to regular elections in December this year, around 1750 gram panchayats will go to regular elections in February 2022 and around 1400 gram panchayats will go to regular elections in April 2023. DeshGujarat