New incharge of Gujarat Congress links EVMs to BJP's steady rise, seeks manual voting like America
October 11, 2021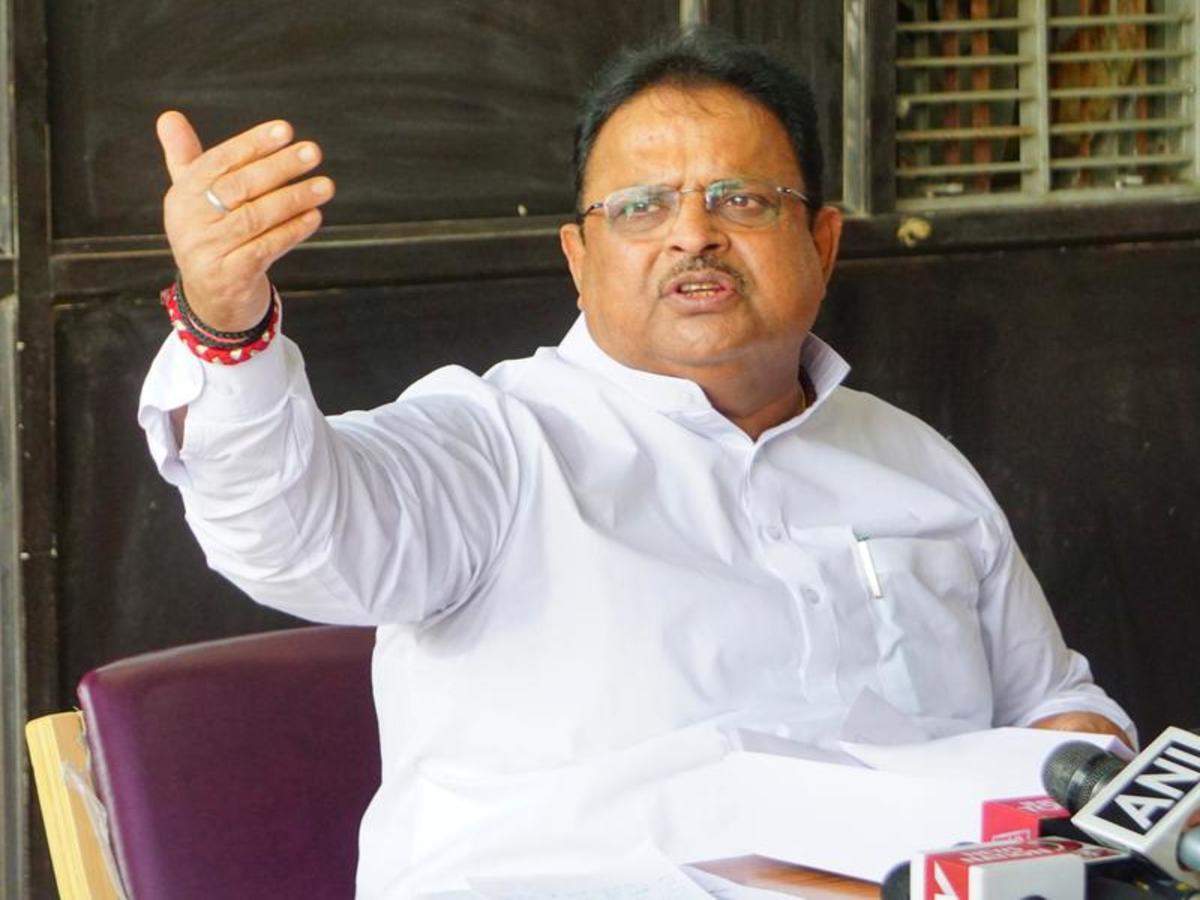 Gandhinagar: Rajatshan Health Minister Raghu Sharma who has been made incharge of Gujarat unit of main opposition Congress party said, ever since electronic voting machines (EVMs) are there, BJP's graph has gone up steadily. He said in countries like America, manual voting take place and that is the only best method.
Speaking to a Gujarati news channel, Sharma in reply to a question regarding Congress party's EVM cry after recent defeat in civic and local polls said, "It is a matter of fact that ever since EVMs are used, BJP's graph has gone up consistently. In countries like America, manual voting take place, so the best method is that only."
It's worth noting that some Gujarat Congress leaders had blamed EVMs for party's defeat in recently held civic and local elections/by-elections in Gujarat.
When asked about growing challenge of Owaisi led AIMIM and Kejriwal led AAP in Gujarat, Sharma said, "Where were AIMIM and AAP during 2017 to 2021? As it is the election year, these parties have entered to the scene. I believe that in any form, they come to help BJP. They do same in other states also. They come to cut vote only, so that BJP government can be placed to power again."
Worth to note that both AIMIM and AAP are since last two local election seasons encroaching Congress votes. At some places these parties have replaced Congress while at other places they have snatched away significant vote share of Congress party.
Sharma said, "Congress party is strong here. There's BJP government for last 25-26 years, but even after being out of power for this long period, we have our cadre intact in villages and districts standing with strongly with our ideology".
He said youth generation will need to fight a major battle here in Gujarat. He said, the Congress party would speak about the issues and its ideology and about its manifesto items and go to the people.
When asked about groupsim in Gujarat Congress, he replied "if Congress was a divided house, we could not improve our performance in year 2017 Gujarat assembly general elections. BJP could form the government with very thin margin. Party workers were united and worked hard then. And we will convert it ito victory in 2022 general elections of Gujarat Assembly." DeshGujarat