Amit Shah to inaugurate Amul's milk powder, packaging film plants in Gandhinagar
November 27, 2021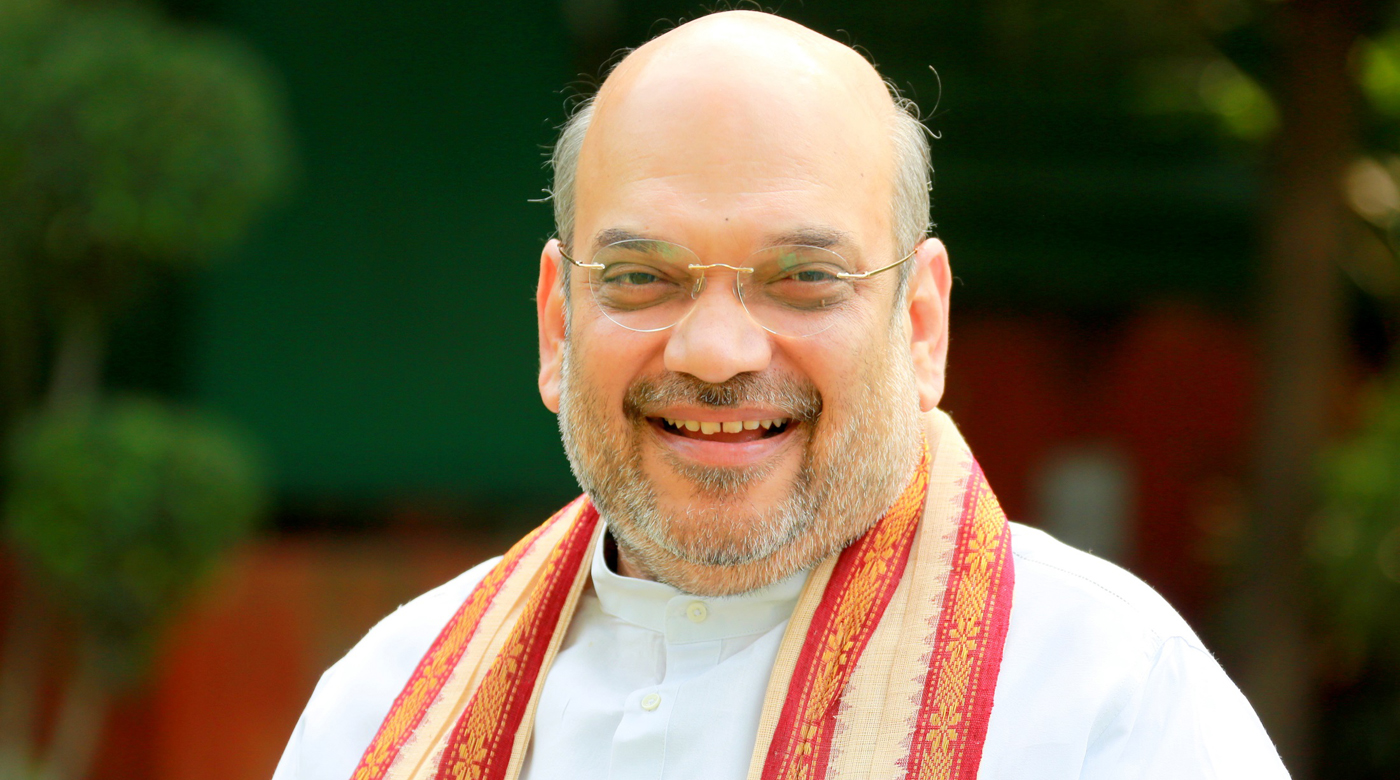 Gandhinagar: Union Minister for Home and Cooperation Amit Shah will inaugurate AmulFed Dairy's new milk powder factory, poly film manufacturing plant, and other projects set up with an investment of Rs 415 crores in Gandhinagar on Sunday.
According to a pre-event note by AmulFed: the new milk powder plant has been set up at AmulFed Dairy, which is a unit of Gujarat Cooperative Milk and Marketing Federation's (GCMMF) and is Asia's largest fully automated dairy having milk handling capacity of 50 lakh litres per day. The capacity of the dairy has been enhanced from 35 lakh litres per day to 50 lakh litres with the installation of an ultra-modern milk powder plant having a capacity of 150 tonnes per day.
The new plant has been built with an investment of Rs. 257 crore, and is designed to run 24×7. Completed in a record time of two years, the plant is equipped with highly energy-efficient technologies and will have almost zero emissions. It will reduce groundwater withdrawal by enabling the reuse of water. It meets global food safety standards, and also has the highest levels of safety systems. It is equipped with the latest packing lines and will fully automate bulk packing lines.
The union minister will also inaugurate a new Amul butter plant, which triples AmulFed Dairy's butter manufacturing capacity from 40 tonnes per day to 120 tonnes. Built at an investment of Rs. 85 crore, the plant will give the dairy the capability to effectively handle a higher quantity of milk fat, especially when milk procurement soars during the peak season.
Shah will inaugurate a new robotic high-tech warehousing facility at AmulFed Dairy. The facility has been built at a cost of Rs. 23 crore, and enables the diary to store 50 lakh litres of long-life milk in carton packaging in high-density storage.
The union minister will also inaugurate AmulFed Dairy's new poly film packaging plant in Gandhinagar. The expansion doubles the plant's production capacity from 20,000 tonnes per annum to 40,000 tonnes, making it the biggest poly film manufacturing plant in India. The latest expansion has been undertaken with an investment of Rs. 50 crore.
He will also address a gathering of milk producers of Gujarat along with the Chief Minister of Gujarat Shri Bhupendrabhai Patel.
AmulFed Dairy manufactures a range of milk products, including ice-creams, flavoured milk, lassi, buttermilk, butter, baby food, dairy whitener, milk, dahi, and many others. It is a part of GCMMF, the apex state-level marketing federation for dairy cooperatives in Gujarat, which markets dairy products under the Amul brand.
GCMMF along with its 18 district-level member unions, 18,563 village-level dairy cooperative societies and 36 lakh farmer members, constitutes the largest dairy cooperative network in India. It is the largest food organisation in the country with a group turnover of Rs. 53,000 crore in 2020-21. It aims to touch a turnover of Rs. 1 lakh crore by 2025.
Amul group has 87 dairy manufacturing plants with a total milk handling capacity of 39 million litres of milk per day. Besides its extensive network in Gujarat, the group also sources milk from 13 other states. Some of its member unions have also set up village-level dairy cooperage societies in West Bengal, Maharashtra, Haryana, Rajasthan, Punjab, Andhra Pradesh, Telangana, and Uttar Pradesh. DeshGujarat