Latest updates on progress of Dholera Special Investment Region (SIR)
December 03, 2021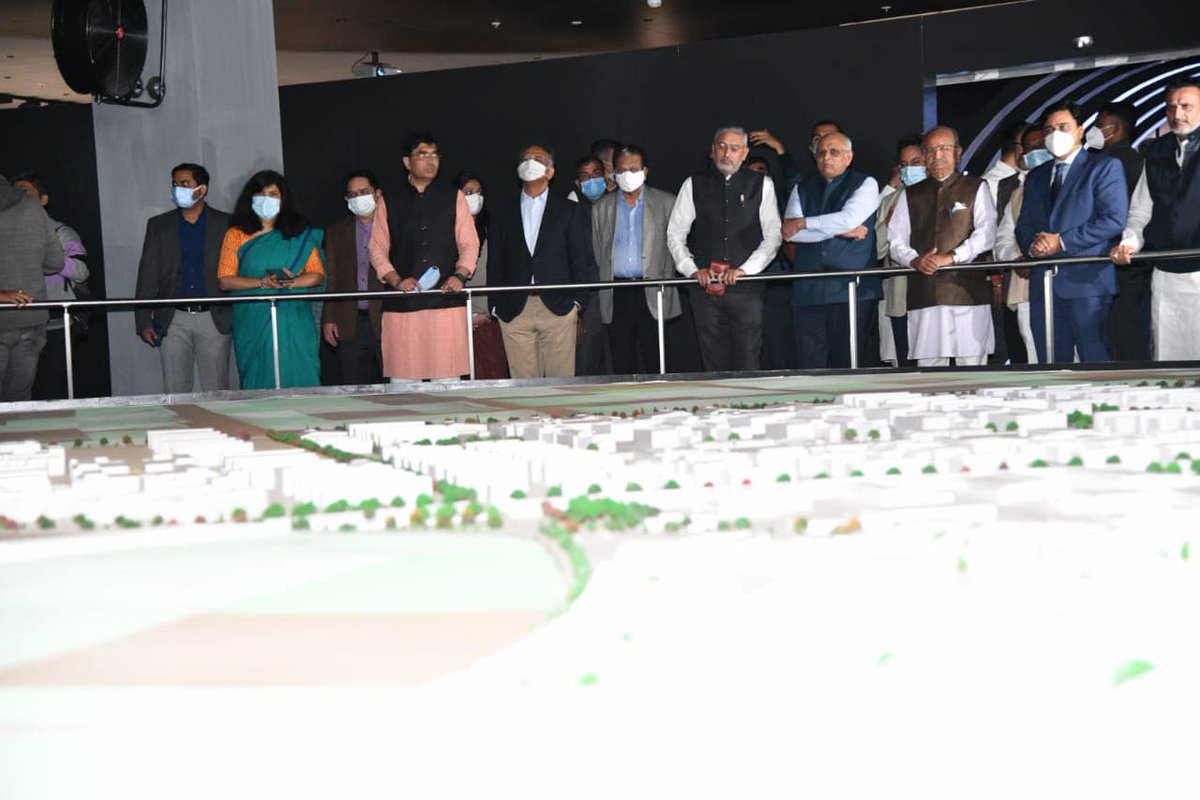 Dholera: Hareet Shukla, the Managing Director of Dholera Industrial City Development Ltd (DICDL) today expressed confidence that the works for Dholera international airport will kick off in January next year. He was speaking during his presentation before Gujarat Chief Minister Bhupendra Patel and other dignitaries today on the progress of Dholera Special Investment Region (SIR). The Chief Minister along with others were on visit to Dholera SIR today morning.
Shukla said, 'Dholera international airport is taking shape now. Road widening works around Dholera airport site are going on. First tender has been out and a meeting is going to be in Delhi for further approvals. We are sure that by January 2022, the works will kick off.'
He said a six-lane expressway to Dholera which shall cut the distance between Ahmedabad and Dholera to one hour is being constructed at present and it will complete in next 18 months.
He further informed that the land for high speed MRTS (Mass Rapid Transit System) has been acquired. Connectivity to Delhi Mumbai Freight Corridor will be made through railway lines. Logistic park and multi model hub projects will follow after rail connectivity is achieved. Memorandum for Understanding (MoUs) will be inked in January next year for the projects.
He said 90 per cent of total projects worth Rs. 3,000 crore in 22.4 sq.km. activation area which is just 3 to 4 per cent of total land are over. He added that the projects are being executed by L&T. He informed that foundation works of two industries are going on now.
He further informed the gathering that 300 MW solar plant has been erected out of total 5,000 MW solar power generation planned in sea-side solar park at Dholera. He added that two weeks ago, the Government of India has approved further 4400 MW plants. He said the entire solar park will be completed in next two years.
Shukla said if two plots are joined, its size would be 750 hectares. Dholera will be able to offer such a big plot to industries which is a huge thing and not possible elsewhere. He said common effluent treatment plant works are in progress at Dholera. He said the activation area has under-the-surface facilities for storm water, drainage, fibre, water, gas, power designed for next 30 years requirements. All the lines are laid and related facilities will be available to industries from very first day (in plug & play) mode.
The Chief Minister in his address highlighted facilities such as huge land availability with land title clearance, environment clearance, plug and play start, connectivity and least power tariff that make Dholera an attractive place with best potential for industries in the domains of aerospace, defence, engineering, electronic, renewable energy pharma, IT, auto parts, electronics and agro and food processing.
The Chief Minister said, a 1,000 acre special education region is also taking shape here to offer global education. He said Ahmedabad, Pipavav port, Mundra port, Kandla port, proposed Bhvanagar gas port are also located in just 350 km radius of Dholera SIR. DeshGujarat