Chemical Waste, gas of which killed six had come from Hikal Ltd; Carrier was Sangam Environment Pvt Ltd
January 08, 2022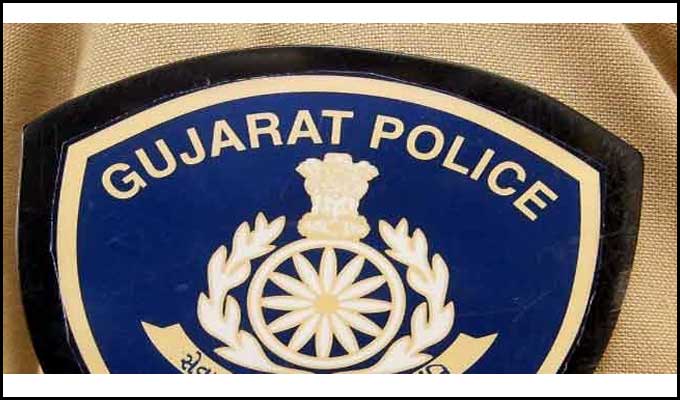 Surat: Six innocent persons died and many more had to be hospitalized due to toxic gas-leakage from a tanker in Sachin GIDC- Surat two days ago. Surat crime-branch has in its investigation found that Vadodara based Sangam environment private limited had brought this dangerous and killer chemical waste to Sachin GIDC for disposal on behalf of Taloja-Mumbai based Hikal company.
Surat crime branch carried out raids at Vadodara and Bharuch and nabbed four accused, in addition to a local transporter. Investigation found that the toxic chemical was brought to Sachin GIDC via Ankleshwar.
Total 6 persons had died and 29 were injured in this shocking incident of gas leakage from a tanker. Surat crime branch started investigation with help of registration number of the tanker and nabbed four persons with help of Bharuch and Vadodara Police. The four accused are Ashishkumar Gupta- runs business of Shweta transport in Vadodara, Jaypratap Ramkishor Tomar- working in loan department of Unity small finance bank in Ankleshwar, Vishal alias Chhotu Yadav- runs garage named Shri Sai Body builder in Ankleshwar GIDC, and Premsagar Gupta- runs transport business of Baba Mahendranath roadlines in Shivnagar in Sachin.
Questioning of four accused revealed that 25,000 liters chemical waste namely Sodium Hydrosulphide was brought to Sachin GIDC for disposal for a charge of Rs 14 per liter by Sangam environment from Hikal company in Mumbai. The chemical waste was bought by Ashish- a partner in Sangam environment of Vadodara. It was transferred to another tanker in Ankleshwar with help of the accused Vishal Yadav and Jaypratap Tomar. The tanker was then brought to Sachin GIDC with help of accused Premkumar Gupta.
Director of Sangam Environment company are Ashishkumar Dudhanath Gupta, Nilesh Behera and Maitray Sanmukh Vairagi. Directors of Hikal Ltd are Jai Hiremath, Sameer Hiremath, Sugangha Hiremanth, Baba Kalyani, Kannan Unni, Prakash Mehta, Ranjit Shahani, Amit Kalyani and Shiani Sachdeva.
The Gujarat Pollution Control Board and a team of crime branch has raided the Hikal company of Taloja- Mumbai. The amount of Rs 3.50 lakh was paid to the Sangam environment private limited for disposal of chemical waste. The Sangam environment company doesn't have any license or permission for the activities of trading and handling of chemicals, as revealed in the inquiry. DeshGujarat