"Divorce your husband and convert to Islam" ; Police complaint filed in Surat
January 18, 2022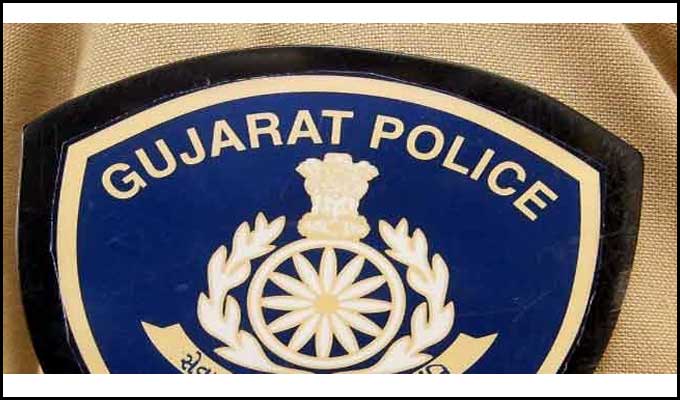 Surat: As per the details presented in a police complaint , a Muslim man in Surat allegedly raped an 18-year old Hindu female two and a half years ago in Kamrej and tried to break her marriage along with his family members and threatened her to adopt Islam.
The 18-year old Hindu female, mainly from Jalgaon, Maharashtra and married with a man living in Magdalla area of Surat a month ago, has filed a complaint in Umra police station. She lived at her aunt's home in Kamrej and studied in class 10 when she was a minor two and a half years ago. She came into contact with the accused Sahil Jawed Khokhar (age: 24 years, lives in Kholvad, Kamrej) who was her brother's friend. The accused went to her school to meet her and they started visiting various places across the city. In February 2020, the accused allegedly took her to Mansarovar apartment in Amboli village, raped her and clicked her photographs. Then the accused repeatedly asked her to have sex with him but she refused following which he threatened to make her photographs viral and harm her reputation if she doesn't marry him after religious conversion, as per the complaint.
The female's brother learnt about this matter in December 2020 and told her to stop communicating with the accused. The accused allegedly started giving threats to harm the victim's brother and aunt if she doesn't do her religious conversion after she refused to talk to him. The victim's brother was murdered at Vav village.
After learning that the victim's marriage was fixed with a man in Surat, the accused allegedly tried to convince her to not to get married through his mother Uzma and brother Samir on calls. He also allegedly threatened her and spoke abusive words.
The accused man's mother allegedly threatened the victim and asked her to come to their home after having divorce with her husband. She had allegedly asked to file a plea against the victim's in-laws and aunt in Umra police and female police station. A female named Alpa had also allegedly convinced the victim for the divorce.
After the victim female filed complaint, the Umra police has filed crime against the accused Muslim man under POCSO act and rape.