Bank of India establishes Centralised Foreign Exchange back office in GIFT City
May 07, 2022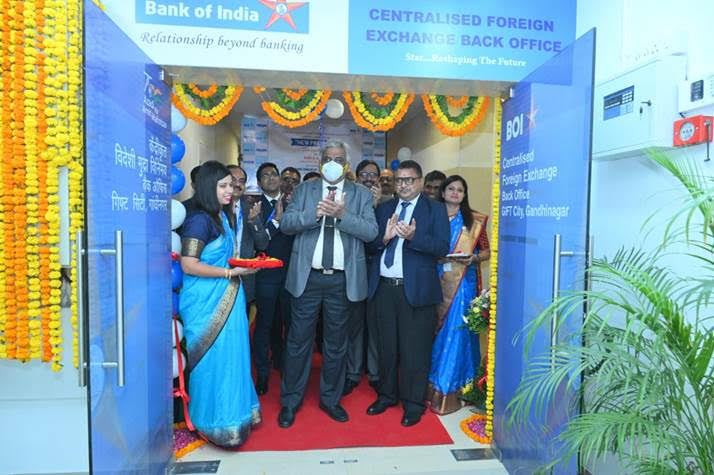 Gandhinagar(Press Release): Bank of India has established its Centralised Foreign Exchange Back Office (FE-BO) in GIFT City Gandhinagar, Gujarat. FE-BO will handle international trade originating from all Branches in India.
The Bank enjoys large franchise of Indian exporters and importers. To cater to needs of exporters and importers, Bank has a network of 45 foreign Branches as well as 250+correspondent banks across the globe in addition to 200+ AD Branches in India.
Sh.A.K.Das, Managing Director & CEO of the Bank inaugurated the new premises of FE-BO in the presence of Sh Swarup Dasgupta, Executive Director of the Bank. Sh. Das stated in his inaugural address that FE-BO will help the Bank in creating expertise and provide one-stop solution to Bank's esteemed customers. He further added that by gaining experience of pan-India forex business transactions, Incubation Center at FE-BO will design new customer-friendly products. FE-BO will actively engage with customers and share latest regulatory guidelines/international trade practices.