Jagdish Thakor, other Congress leaders criticize Hardik Patel
May 16, 2022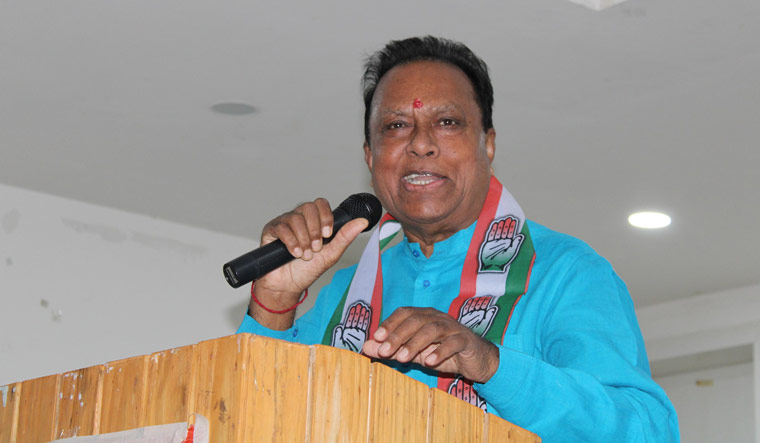 Gandhinagar: GPCC (Gujarat Pradesh Congress Committee) President Jagdish Thakor has said that he has invited Hardik Patel many times to sit down with him and to discuss the grievances he has, however Hardik keeps raising his issues in the media but refuses to meet party leadership in-person to sort them out.
Hardik Patel is Working President of main opposition Congress party in Gujarat. He has been sulking for the last few weeks.
Upset with Hardik, Jagdish Thakore also said that Hardik is not interested in concrete discussions but wants to damage the party's prospects by speaking in front of the media. Thakor warned that if Hardik did not mend his ways, the party would initiate disciplinary action against him at the right time.
Hardik Patel was recently in the news claiming that he has been sidelined by the Congress party. Despite being given the post of working president in the state, his responsibilities have not been fixed, Hardik is reported to have said. Hardik also claims that his fight is for work and not for any position.
Hardik Patel has also removed his association with the Congress party from his Twitter bio and also praised the BJP. When he was asked whether he was switching over to the BJP, he had cryptically said that he had also praised Joe Biden's Democratic party, does that mean he will be joining Biden's party?
Hardik yesterday told the media persons in Rajkot that he had not gone to party's Chintan Shibir in Udaipur due to pre-scheduled social engagements and also due to no solution of his concerns raised before the party.
Attack on Hardik came also from party leaders including former State party chief Arjun Modhwadia and State party spokesperson Manhar Patel today. They criticized Hardik for taking the party issues in public. Manhar Patel said, Hardik asks for work to be assigned to him by the party, but he can start work straight away with so many issues the people are facing. DeshGujarat