Kharif season gets under way with sowing in 85,896 hectares
June 12, 2022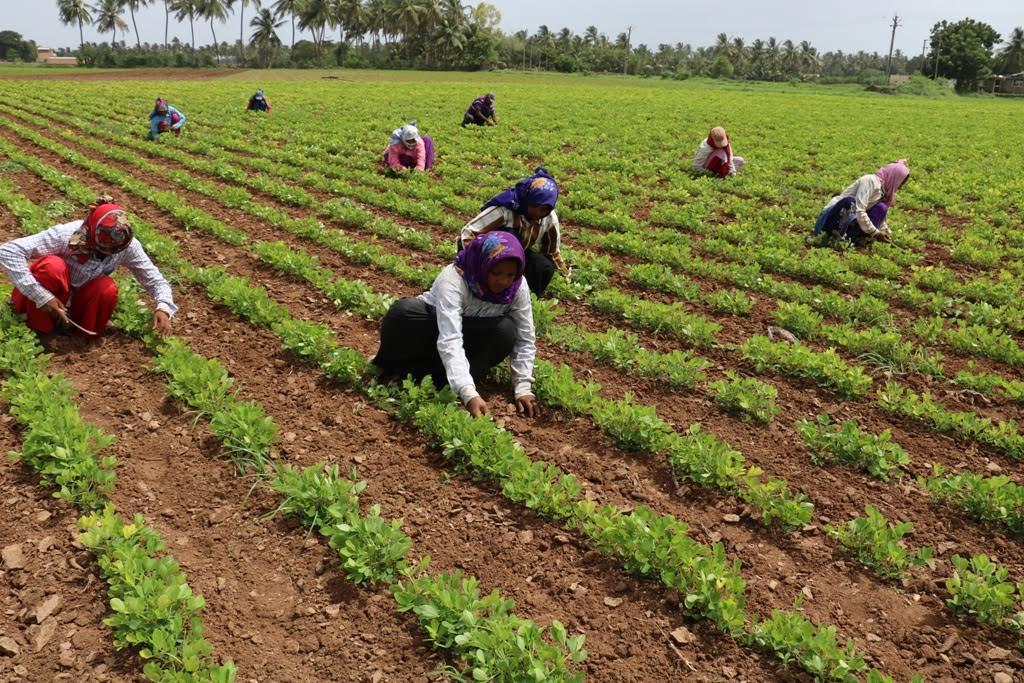 Gandhinagar: Farmers have initiated sowing activity for the Kharif season. Of the 85,896 hectares in which sowing has been completed, cotton has been sown in as many as 42,516 hectares and groundnut has been sown in total 35,999 hectares. Farmers are expecting a good monsoon season.
According to the figures available from the agriculture department, sowing of foodgrains has not yet started in the state except for the 61 hectares in which corn has been sown.
Sowing happens in an average 13,44,989 hectares, where Paddy, Pearl-Millet, Sorghum, corn and other such crops get sowed. Similary, though sowing of pulses has not yet happened, they could get sowed in 4,51,477 hectares by the end of the season. Farmers sow cotton and groundnut on a priority basis.
Groundnut is the largest crop to be sowed amongst oilseeds. Against sowing in 10,214 hectares in the previous year, groundnut has been sowed in 35,999 hectares. Soyabean has been sowed in 1,410 hectares. Oilseeds get sowed in about 28,02,864 hectares but till now have been sowed only in 37,409 hectares.
Farmers have sowed cotton in 42,516 hectares which in the previous year at this time was sowed in only 14,952 hectares. Farmers have sowed vegetables in 3,171 hectares and fodder in 2,714 hectares. Other sundry crops have been sowed in 48,401 hectares, which by the end of the season get sowed in 40,32,255 hectares.
As many as 86,31,585 hectares get sowed in the state but 85,896 hectares (1% of aggregate area) has seen sowing before rains actually begin this year compared to sowing in only 30,111 hectares at the same time last year. DeshGujarat.