Gujarat dominates the industrial landscape, as its Fixed Capital increases: ASI Report
June 16, 2022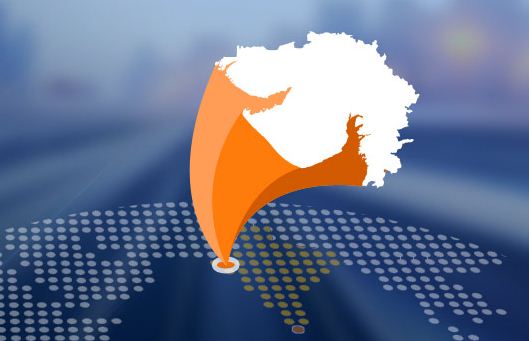 Gandhinagar: Several states in India have been competing as far as attracting investments, and retaining the investors is concerned. Gujarat has left other states far behind in this race, the Annual Survey of Industries (ASI) recently released by the Central Government, reveals.
According to the data, Gujarat's share of fixed capital assets which comprises of tangible and durable fixes assets has increased from 14.96 per cent in 2012-13 to 20.59 per cent in 2019-20. Meanwhile, the fixed capital share of other top industrial states like Maharashtra, Tamil Nadu and Karnataka, has sharply dropped in the same period.
The data states that due to Gujarat's effective Industrial Policy in action, the state has more machinery, plant, equipment, and other factory assets than any other Indian state and this gap is widening.
"This report shows our efforts before the year 2019-20. It is testament to the way we worked year after year to make Gujarat the Industrial Centre of the country. The state government's leadership deserves all the praise for this achievement. We are confident that Gujarat will continue its growth trajectory in these categories even in the next report for following two years, as in this period as well we have not only achieved the highest investment in the country but also Gujarat's industrial sector has grown significantly," Shri Rahul Gupta, Industry Commissioner, IAS, said.
Gujarat frontrunner in terms of Invested Capital and Productive Capital
The Central Government's report suggests that as per the year 2019-20, Gujarat is at the forefront in fixed capital with Rs 74,847,391 lakhs, in invested capital (Rs 96,156,760 lakh), and Productive capital (Rs 85,884,037 lakh). Productive Capital assets include raw materials, semi-finished goods, cash and the other similar assets. Gujarat's share in productive capital jumped from 15.1 per cent in 2012-13 to 19 per cent in 2019-20. In the similar categories, Maharashtra ranked second after Gujarat, followed by Tamil Nadu, Karnataka and Uttar Pradesh.
The industrial states have not seen much change in the share of production value from factories. According to the report, Gujarat with the contribution of 18.1 per cent in total production, topped the list. On the contrary, Maharashtra share in total production slipped to 13.8 per cent from 17 per cent whereas Tamil Nadu's share has remained stagnant at 10.3 per cent.
Gujarat stands second in Number of Factories
Although Gujarat has been successful in attracting a large amount of Indian capital investment and foreign capital investment, but it still comes second to Tamil Nadu where the largest number of factories are located. It accounts for 15.8 per cent (38,837 factories) of India's factories by number. Gujarat is second with an 11.6 per cent share (28,479 factories), followed by Maharashtra at 10.4 per cent (25,610 factories).
Government of Gujarat is confident that in the next two years as well, the state will continue to outperform its peers in the ASI report's categories. The government believes that the benefits of their huge incentive changes in the industrial policy are being felt today.