Four Congress councilors of Vyara Municipality join BJP
June 27, 2022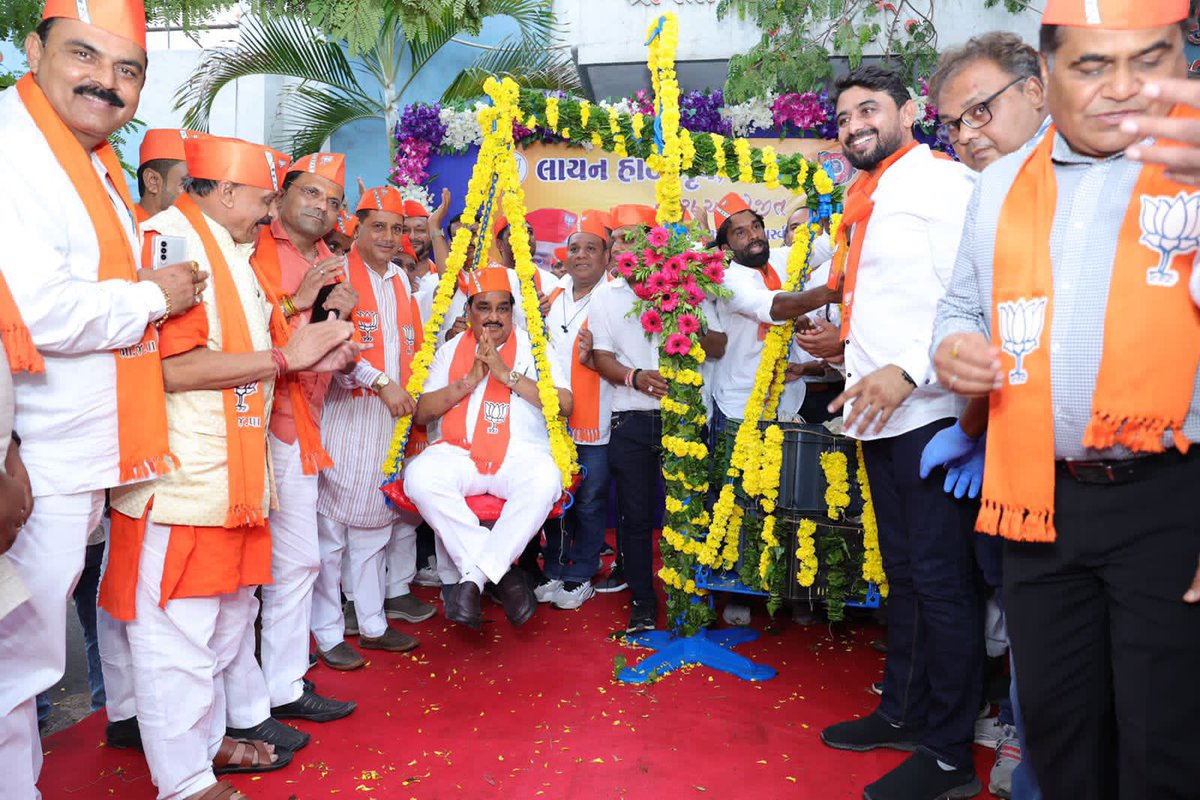 Vyara: Four Congress corporators of Vyara municipality joined Bharatiya Janata Party (BJP) on the sidelines of the blood donation camp, held at Ambaliya ground in Vyara.
The Lion Heart Group had organized the Rakt Tula program of state BJP president CR Patil at Ambaliya Ground in Vyara in which the State BJP chief was weighed against doated blood.
Four congress corporators of ward no.5 Dilip Amrutbhai Jadav, Dayaram alias Kiran Ankushbhai Bhoi, Kitaben Jitubhai Chaudhari, and Drashtiben Udaybhai Joshi joined BJP on the sidelines of the program.
A 28-seat Vyara Municipality has 22 BJP corporators and 6 congress corporators. With four corporators joining BJP, the Congress party has left with only two in Vyara Municipality.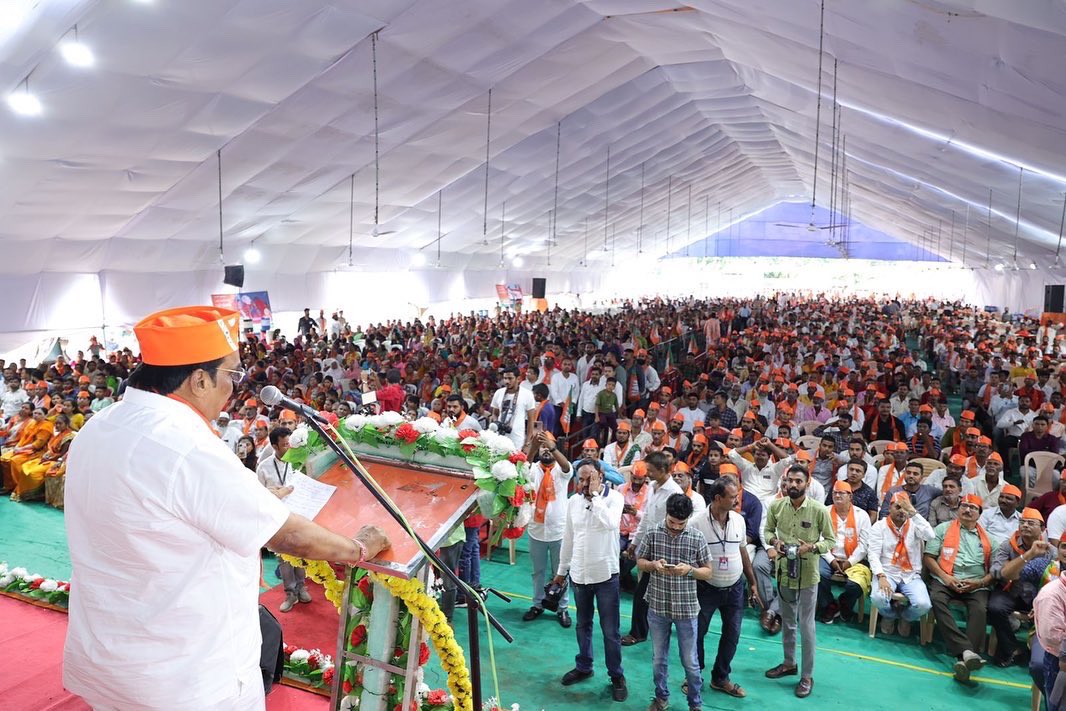 Former member of congress from ward no 2 of Vyara Rajesh Patel also joined BJP in the program. The Muslim leaders and karyakars also joined BJP in the leadership of Mazhar Kazi in this function.
State BJP president CR Patil said while addressing at this occasion that congress may sink anytime like Titanic, and so, loyal karyakars are switching to BJP. DeshGujarat