Group of 500 people hold Dang district collectorate hostage for 4 hours, demanding to vacate and hand over it
July 02, 2022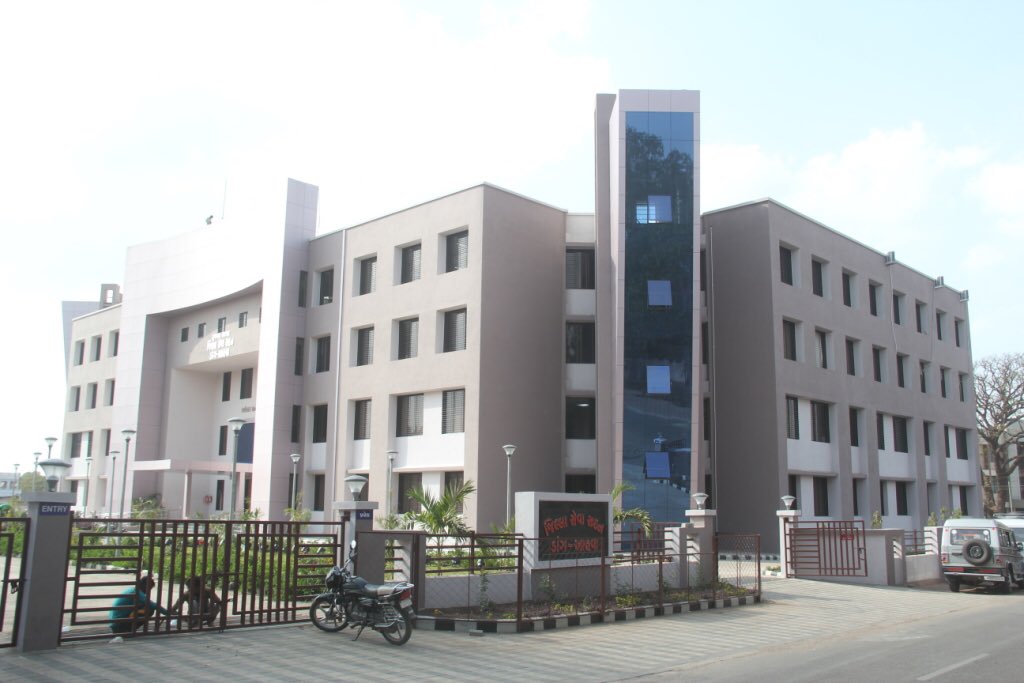 Ahwa: In an incident indicative of naxal type suspicious activities going on in tribal populated district of the Dangs, a group of tribals under the banner of Iskhandi Jagirdar Vikas Mandal gheraoed the district collectorate at Ahwa, the district headquarters of Dang district, on Thursday.
The holding hostage of district collectorate by over 500 khaki clad people has created a lot of sensation in the district.
These people did not allow anybody to either enter or leave the collectorate for four long hours till the police arrived at the site.
Members of the tribal body had arrived with the intention of staking claim to the entire district collectorate saying that under the current circumstances Dang district predominantly belonged to the tribals and the district collectorate should be vacated immediately.
These tribals also blocked the main road leading to the district collectorate while staking claim on the forest and revenue departments of Dang and to establish the rule of tribals in the district.
However, Deputy Superintendent of Police, PG Patel, deployed police personnel because of which the gheroing people left the spot without any resolution with respect to their demands.
The district collector, Bhavin Pandya, has said that those trying to disturb the peace in the district by misleading people will suffer severe consequences. Though members of the Iskhandi Jagirdar Vikas Mandal chose to leave the spot after the arrival of police, the possibility that they may muster a larger crowd and make another attempt to gherao the district collectorate cannot be ruled out.
The Mandal is of the view that they have sole rights over the Dang district and its forests. They believe that only the Mandal's members should be the forest officers, forest employees, and in the police force.
DSP PG Patel has assured that elements who tried to spoil the peace in the district will face strict action in accordance with the law.DeshGujarat