Holy month Shravan begins in Gujarat for year 2022, Hindu Gujarati year 2078
July 29, 2022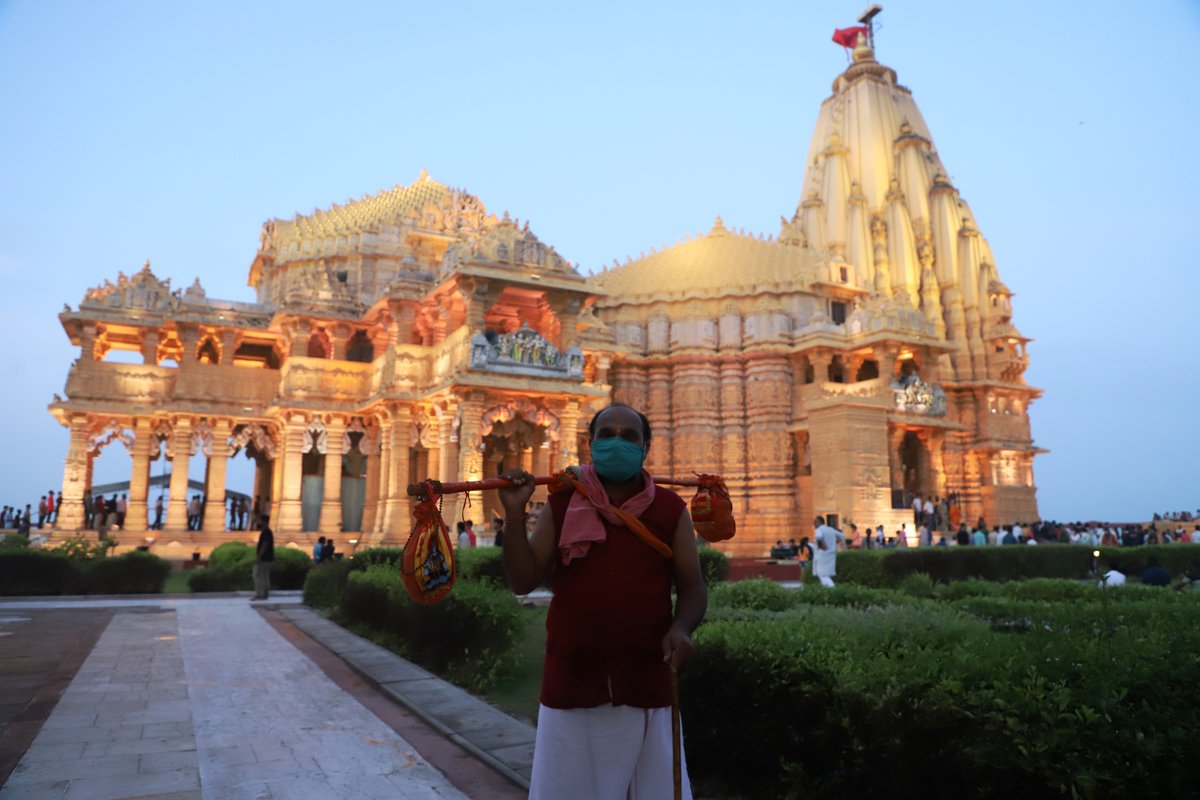 Ahmedabad: The holy month of Shravan in Gujarat begins today and will end on Saturday 27th August.
Mondays are considered holy and auspicious during Shravan.
This year Shravan will have 4 Mondays that shall fall on the 1st, 8th, 15th and 22nd of August.
Shravan is a particularly important month for bhakti of Bhagwan Shiv. A huge number of devotees observe fast and visit Shiva temples, especially on Mondays during this month. Somnath Mahadev in Prabhas Patan due to its importance as Jyotirlinga becomes the capital of festivities of auspicious Shravan month in Gujarat.
Shravan begins late in Gujarat compared to other north Indian states, as it is observed as per Gujarati Hindu Vikram Samvat calendar in Gujarat.
The list of the important Hindu festivals during the Shravan month is as below:
Pavitra Ekadashi(Shravan Sud Agiyaras): 8th August, Monday
Rakshabandhan (Shravan Sud Chaudas): 11th August, Thursday
Nag Panchami (Shravan Vad Pancham): 16th August, Tuesday
Randhan Chhath(Shravan Vad Chhath): 17th August, Wednesday
Shitla Satam(Shravan Vad Satam): 18th August, Thursday
Janmashtami (Shravan Vad Aatham): 19th August, Friday
Nand Mahotsav (Shravan Vad Nom): 20th August, Saturday
Aja Ekadashi (Shravan Vad Agiyaras): 22nd August, Monday
DeshGujarat