Janmashtami 2022 in Gujarat : Date, Time, Story, Significance, and Rituals
August 16, 2022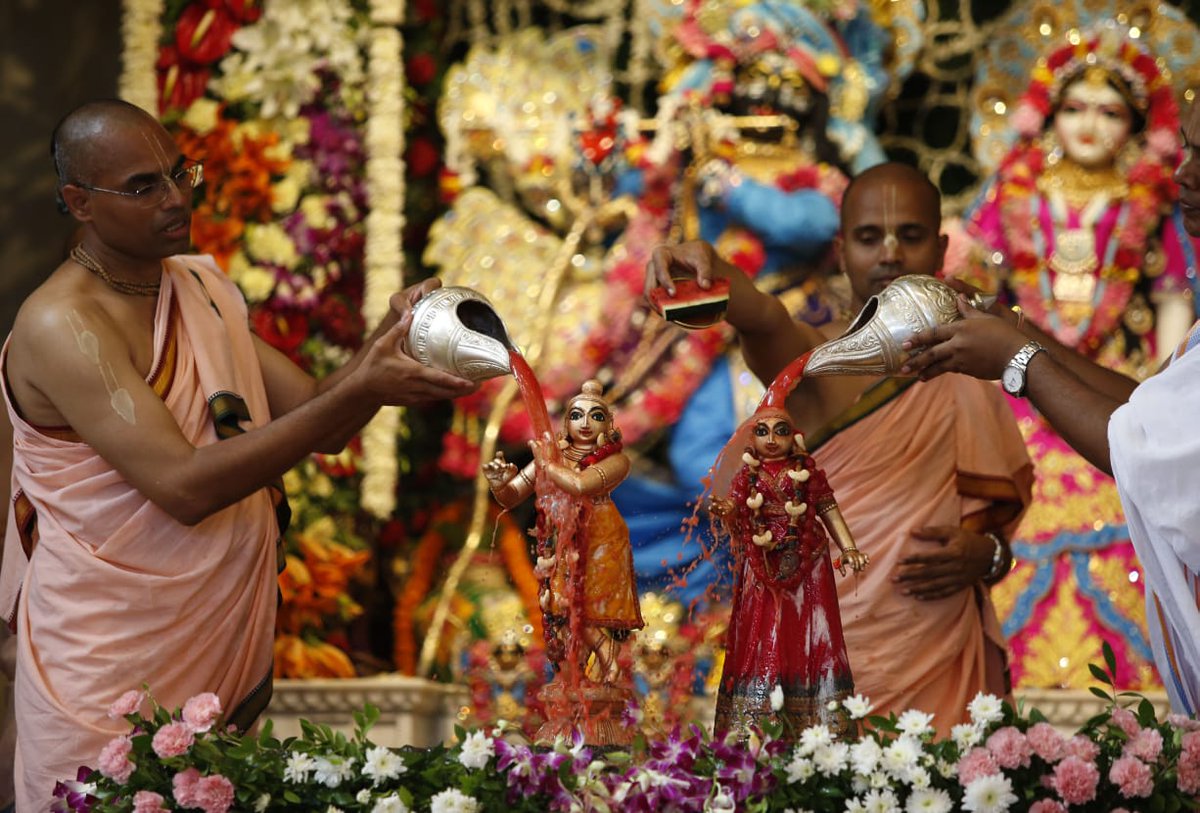 Gandhinagar : The festival of Janmashtami is celebrated to mark the birth anniversary of Lord Krishna which is observed by Hindus all across India. The year 2022 will witness the 5249th birth anniversary of Shri Krishna. The festival is enthusiastically celebrated across the world, so as in Gujarat, famous as the land of Lord Krishna's rest (Vishranti). On this very occasion, thousands of devotees visit mainly two main temples of the lord in Dwarka and Dakor along with numerous ISKCON temples and other smaller temples, while lakhs of devotees observe fast. 
The Hindu festival Janmashtami is known as Krishna Janmashtami, Gokulashtami, Krishnasthami, or Srijayanti. The festival marks the birth of the eighth avatar of Vishnu, who was born to destroy Mathura's demon king, Kansa, the brother of Krishna's righteous mother, Devaki. 
Lord Krishna believes to have been born and grown in Mathura and Vrindavan, two cities known to celebrate the festival grandly.
Date and Time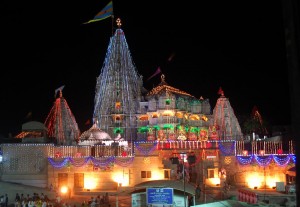 Generally, Krishna Janmashtami is observed on Ashtami Tithi of Krishna Paksha in the month of Bhadrapad (July-August), i.e., the eighth day of the dark fortnight. This year the festival will be celebrated on Friday, 19th August 2022.
Ashtami Tithi will begin on Thursday, 18th August 2022, at 09:20 pm.

Ashtami Tithi will end on Friday, 19th August 2022, at 10:59 pm.

Rohini Nakshatra will begin on Saturday, 20th August 2022, at 01:53 am

Rohini Nakshatra will end on Sunday, 21st August 2022, at 04:40 am.'
According to astrologer Nandini Sharma, the fast will be observed on 19th August as Ashtami Tithi will be Udaya Tithi. Lord Krishna was born under Rohini Nakshatra but this year, it is not falling on Ashtami Tithi.
Story and Significance: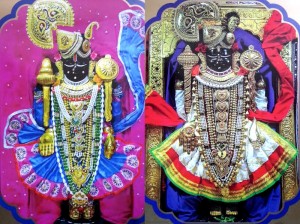 When Krishna was born to his mother Devaki and Vasudeva, Mathura was ruled by his uncle, king Kansa. King Kansa lived all his life believing a Prophecy that his sister's eighth son would cause his downfall. Scared Kansa imprisoned his sister along with her husband Vasudeva. While in prison, Kansa killed off their first six children.
At the birth of their seventh child Balram, the fetus mystically transferred from Devaki's womb to Princesses Rohini's. When the eighth child, Krishna, was born, the whole kingdom went into slumber. In the meanwhile, Vasudeva rescued the child to Nand Baba and Yashoda's house in Vrindavan.
Vasudeva exchanged their eighth child and brought a girl child to Kansa. When the evil king tried to kill the girl child, she transformed into Durga, warning him about his impending doom.
Later Krishna grew up in Vrindavan and killed the evil uncle, Kansa.
Lord Krishna was very naughty during his childhood and was also known as Makhan Chor. Krishna devotees pray to him as their Supreme God, leader, protector, teacher, and good Friend. Devotees observe a strict fast from sunrise till midnight, as he was born at midnight.
Rituals and Celebrations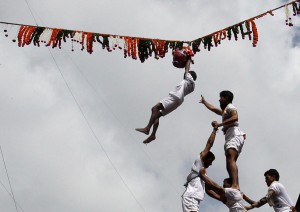 During this festival, devotees observe fast and pray to Lord Krishna. They decorate their homes with flowers, diyas, and lights while temples are also beautifully decorated and lit. As Dwarka, the kingdom founded by Lord Krishna is situated in present Gujarat, Krishna Janmashtami is considered one of the state's most popular fairs and festivals.
Devotees perform Raslila where they perform episodes and short stories from Krishna's life, they also remember his pure love for Radha. Since Lord Krishna was born at midnight, a few rituals like bathing an idol of infant Krishna and then placing him in a cradle at that time is also done.
Few devotees also enact Krishna's childhood endeavors to steal butter and curd from earthen pots. This activity is popularly known as the Dahi Handi celebration.
In Dahi Handi, a matka or pot is placed high above the ground, and then people come together and make a human pyramid to reach the height of the market, once they reach its height, one of them breaks the pot.
In all Krishna temples, 56 types of bhog prasad are offered to Lord Krishna and then get distributed to the devotees.
In Gujarat, women have a unique way of celebrating the festival. They tend to quickly complete all the household chores like cooking, cleaning, etc., to play cards. Devotees in Gujarat consider it an age-old tradition. Women do mind placing bets during the card session. 
The reason and understanding behind this tradition are still unknown, Sociologists say, women in joint families started to play cards to distract themselves and pass their time during fasting. Playing cards help them to stay awake till midnight. 
Every year to facilitate large number of devotees who likely to visit Dwarka temple during Janmashtami Mela Festival, a special train runs from western Railway of Rajkot division.
DeshGujarat