Parimal Nathwani condoles departure of Dwarka Peeth Shankaracharya
September 11, 2022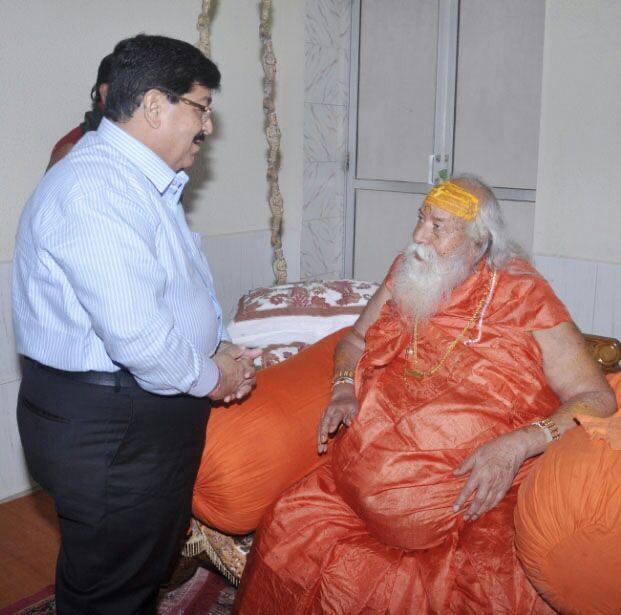 Dwarka: Rajya Sabha member Parimalbhai Nathwani has condoled the passing away of Dwarka and Badrinath peeth Shankaracharya Swami Saroopanand Saraswati Maharaj. Nathwani described Swaroopanand ji as his margdarshak and stated that he is deeply pained due to departure of his guide Swami ji to Devlok. Nathwani further in his tweet stated that entire Sanatan Dharma and Dwarka town are mourning over this departure. A 99-year old Shankaracharya passed away today in Madhya Pradesh due to heart attack after prolonged illness.
દ્વીપીઠાધીશ્વર અનંત શ્રી વિભૂષિત જગદગુરુ પરમ પૂજ્ય સ્વામી સ્વરૂપાનંદ સરસ્વતીજી મહારાજએ આજરોજ ધરાતલ પરથી જીવનલીલા સંકેલીને દેવલોક ગમન કર્યું છે. મારા માર્ગદર્શક સ્વામીજીની વિદાઈથી ઊંડા દુઃખની લાગણી અનુભવુ છું. સમગ્ર સનાતન ધર્મ તેમજ દ્વારકા શહેર શોકમાં ડૂબી ગયાં છે. pic.twitter.com/RI1WqZQR64

— Parimal Nathwani (@mpparimal) September 11, 2022
Dhanraj Nathwani, Trustee of Dwarka Devasthan Trust has also condoled the passing away of Swaroopanand Saraswati. In a tweet he stated: Deeply saddened by the demise of Dwipithadhishwar AnantShriVibhushit Jagadguru Param Pujya Swami Swaroopanand Saraswatiji Maharaj. Just last month, he had turned 100. A spiritual guiding light to many like me, his loss will be deeply mourned by #Dwarka & all his followers.
Deeply saddened by demise of Dwipithadhishwar AnantShriVibhushit Jagadguru Param Pujya Swami Swaroopanand Saraswatiji Maharaj. Just last month, he had turned 100. A religious guiding light to many like me, his loss will be deeply mourned by his followers in #Dwarka & elsewhere. pic.twitter.com/cP2Hpe5JKx

— Dhanraj Nathwani (@DhanrajNathwani) September 11, 2022