Ex Congress MLA from Visavadar joins BJP with supporters
October 06, 2022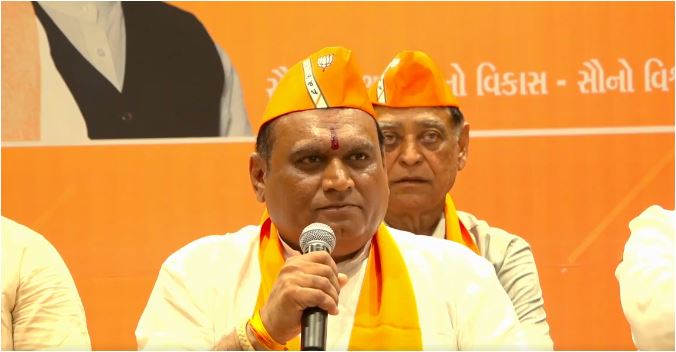 Gandhinagar: Former Congress MLA from Visavadar of Junagadh district Harshad Ribadiya joined Bharatiya Janata Party (BJP) with his 200 supporters today at Kamalam office in Gandhinagar.
He tendered his resignation as MLA to Speaker of the Assembly Nimaben Acharya at her residence on Tuesday evening, as per a release from the state government. The congress president of Junagadh district and Bhensan Taluka also joined BJP at Kamalam.
Harshad Ribadiya became president of the youth congress of Visavadar in 1995. He lost in the state assembly election 2007 from Visavadar constituency against BJP candidate Kanu Bhalala with 4300 votes. He won against BJP candidate Bharat Patel with 10,000 votes in 2014 in the state assembly election. He again won against BJP candidate Kirit Patel with 23,000 votes in 2017.
DeshGujarat