List of mobile phone handsets compatible with Reliance's Jio True 5G
November 25, 2022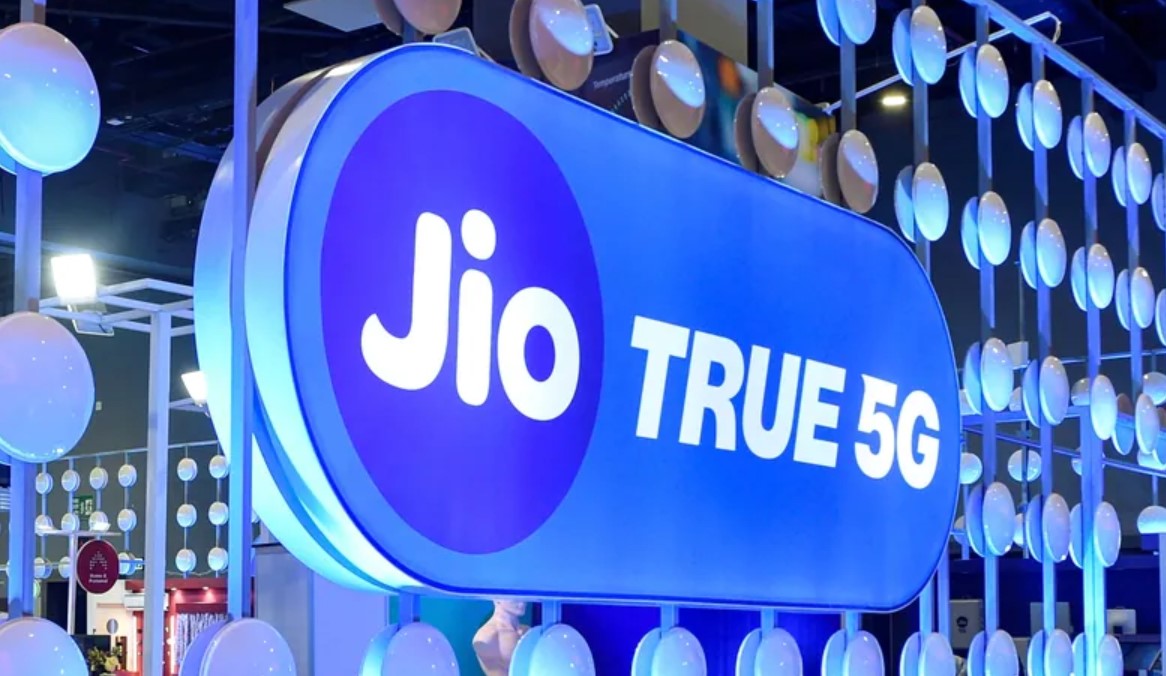 Ahmedabad: Reliance's Jio True 5G is being rolled out at a rapid pace and today it was launched in all 33 district headquarters (HQ) of Gujarat. With the launch of Jio True 5G service Gujarat became the first state in India to get 100% 5G coverage in district HQs.
On the occasion of launch of Jio True 5G service in Gujarat, Chairman of Reliance Jio Infocomm Ltd, Akash Ambani said,  "We are proud to share that Gujarat is now the first state to have 100% district headquarters connected with our robust True 5G network."
"5G cannot remain an exclusive service available to the privileged few or those in our largest cities. It must be available to every citizen, every home, and every business across India. Only then can we dramatically increase productivity, earnings, and living standards across our entire economy, thereby creating a prosperous and inclusive society in our country. This is our constant belief, inspired by our We Care philosophy," he added.
Welcome offer for the Jio True 5G users in Gujarat starts today and customer can enjoy Unlimited Data at speed up to 1 Gbps+ at no additional cost.
The exiting Jio customer would be able to enjoy 5G service without any change to number, provided they have a compatible smartphone.
Here is the list of phones that are compatible with Jio True 5G.
| | | | | | | |
| --- | --- | --- | --- | --- | --- | --- |
| Sr No | Brand | Model | SA | n28(700 Band) | n78 (3500 Band ) | VONR |
| 1 | Apple | iPhone 12 (Tentative) | Y | Y | Y | N |
| 2 | Apple | iPhone 12 Mini (Tentative) | Y | Y | Y | N |
| 3 | Apple | iPhone 12 Pro (Tentative) | Y | Y | Y | N |
| 4 | Apple | iPhone 12 Pro Max (Tentative) | Y | Y | Y | N |
| 5 | Apple | iPhone 13 | Y | Y | Y | Y |
| 6 | Apple | iPhone 13 Pro | Y | Y | Y | Y |
| 7 | Apple | iPhone 13 Mini | Y | Y | Y | Y |
| 8 | Apple | iPhone 13 Pro Max | Y | Y | Y | Y |
| 9 | Apple | iPad Pro 11(3rd Gen) | Y | Y | Y | N |
| 10 | Apple | iPad Pro 12.9(5th Gen) | Y | Y | Y | Y |
| 11 | Apple | iPad mini(6th Gen) | Y | Y | Y | Y |
| 133 | Apple | iPhone SE(2022) | Y | Y | Y | Y |
| 144 | Apple | iPad Air 5th gen | Y | Y | Y | Y |
| 183 | Apple | iPhone 14 | Y | Y | Y | N |
| 184 | Apple | iPhone 14 Plus | Y | Y | Y | N |
| 185 | Apple | iPhone 14 Pro | Y | Y | Y | N |
| 186 | Apple | iPhone 14 Pro Max | Y | Y | Y | N |
| 191 | Apple | iPad Pro 12.9(6th Gen) | Y | Y | Y | |
| 192 | Apple | iPad Pro 11(4th Gen) | Y | Y | Y | |
| 193 | Apple | iPad(10th Gen) | Y | Y | Y | |
| 12 | Asus | Asus Rog Phone 3 | Y | N | Y | N |
| 13 | Asus | Asus Rog Phone 5 | Y | Y | Y | N |
| 136 | Asus | 8z | Y | Y | Y | N |
| 137 | Asus | ROG Phone 5s Pro | Y | Y | Y | N |
| 138 | Asus | ROG Phone 5s | Y | Y | Y | N |
| 187 | Asus | Rog Phone 6 | Y | Y | Y | N |
| 188 | Asus | Rog Phone 6 Pro | Y | Y | Y | N |
| 180 | Google | 6A | Y | N | Y | N |
| 181 | Google | 7 | Y | N | Y | N |
| 182 | Google | 7 Pro | Y | N | Y | N |
| 121 | Infinix | Note 12 Pro 5G | Y | Y | Y | Y |
| 146 | Infinix | Note 12 5G | Y | Y | Y | Y |
| 176 | Infinix | Zero 5G(X6815b) | Y | Y | Y | Y |
| 14 | Lava | Agni 5G(X6) | Y | N | Y | Y |
| 194 | Lava | Blaze 5G | Y | Y | Y | Y |
| 15 | Motorola | Moto G 5G | Y | Y | Y | Y |
| 16 | Motorola | Razr 5G | Y | Y | Y | N |
| 17 | Motorola |  Edge Plus | Y | N | Y | Y |
| 18 | Motorola | Edge 20 Fusion | Y | Y | Y | Y |
| 19 | Motorola | Edge 20 Pro | Y | Y | Y | Y |
| 20 | Motorola | Edge 20 | Y | Y | Y | Y |
| 21 | Motorola | Moto G51 5G | Y | Y | Y | Y |
| 92 | Motorola | Moto G71 5G | Y | Y | Y | Y |
| 108 | Motorola | Edge 30 Pro | Y | Y | Y | Y |
| 128 | Motorola | Edge 30 | Y | Y | Y | Y |
| 143 | Motorola | Moto G82 5G | Y | Y | Y | Y |
| 153 | Motorola | Moto G62 5G | Y | Y | Y | Y |
| 172 | Motorola | Edge 30 Fusion | Y | Y | Y | Y |
| 173 | Motorola | Edge 30 Ultra | Y | Y | Y | Y |
| 127 | Nokia | XR20 | Y | Y | Y | N |
| 189 | Nokia | G60 | Y | Y | Y | Y |
| 179 | Nothing | Phone 1 | Y | Y | Y | N |
| 22 | OnePlus | 8 | Y | N | Y | N |
| 23 | OnePlus | 8 Pro | Y | N | Y | N |
| 24 | OnePlus | Nord | Y | N | Y | Y |
| 25 | OnePlus | 8T | Y | N | Y | N |
| 26 | OnePlus | OnePlus 9 | Y | N | Y | Y |
| 27 | OnePlus | OnePlus 9 Pro | Y | N | Y | Y |
| 28 | OnePlus | OnePlus 9R | Y | N | Y | N |
| 29 | Oneplus | Nord CE | Y | N | Y | N |
| 30 | Oneplus | Nord 2 5G | Y | Y | Y | Y |
| 31 | OnePlus | Oneplus 9RT | Y | Y | Y | N |
| 99 | OnePlus | Nord CE 2 5G | Y | Y | Y | Y |
| 114 | Oneplus | OP 10 Pro | Y | N | Y | Y |
| 119 | Oneplus | Nord CE2 Lite | Y | Y | Y | Y |
| 120 | Oneplus | OP 10R | Y | Y | Y | Y |
| 145 | Oneplus | Nord 2T | Y | Y | Y | Y |
| 163 | OnePlus | 10T | Y | Y | Y | Y |
| 32 | Oppo | Find X2 | Y | Y | Y | N |
| 33 | Oppo | Reno5 Pro | Y | Y | Y | N |
| 34 | Oppo | F19 Pro + | Y | N | Y | N |
| 35 | Oppo | A74 | Y | Y | Y | N |
| 36 | Oppo | A53S | Y | Y | Y | N |
| 37 | Oppo | Reno6 Pro | Y | Y | Y | N |
| 38 | Oppo | Reno6 | Y | Y | Y | N |
| 94 | Oppo | Reno7 Pro | Y | Y | Y | Y |
| 100 | Oppo | Reno 7 | Y | Y | Y | Y |
| 109 | Oppo | F21 Pro 5G | Y | Y | Y | Y |
| 147 | Oppo | Reno 8 | Y | Y | Y | Y |
| 148 | Oppo | Reno 8 Pro | Y | Y | Y | Y |
| 149 | Oppo | K10 5G | Y | Y | Y | Y |
| 164 | Oppo | F21s Pro 5G | Y | Y | Y | Y |
| 39 | RealMe | X50 Pro | N | N | Y | N |
| 40 | RealMe | X7 Pro | Y | N | Y | Y |
| 41 | Realme | Narzo 30 Pro 5G | Y | N | Y | Y |
| 42 | Realme | Realme X7 | Y | N | Y | Y |
| 43 | RealMe | Realme 8 5G | Y | Y | Y | Y |
| 44 | Realme | Narzo 30 5G | Y | Y | Y | Y |
| 45 | RealMe | X7 Max 5G | Y | Y | Y | Y |
| 46 | RealMe | Realme GT 5G | Y | Y | Y | N |
| 47 | RealMe | Realme GT Master Edition | Y | Y | Y | N |
| 48 | RealMe | Realme 8s 5G | Y | Y | Y | Y |
| 49 | Realme | Realme GT Neo2 | Y | Y | Y | N |
| 101 | RealMe | 9 Pro | Y | Y | Y | N |
| 102 | RealMe | 9 Pro+ | Y | Y | Y | Y |
| 110 | RealMe | 9 | Y | Y | Y | Y |
| 111 | RealMe | 9 SE | Y | Y | Y | N |
| 129 | RealMe | GT Neo 3 | Y | Y | Y | Y |
| 130 | RealMe | GT 2 Pro | Y | Y | Y | N |
| 150 | RealMe | GT 2 | Y | Y | Y | N |
| 151 | RealMe | Narzo 50 Pro | Y | Y | Y | Y |
| 154 | RealMe | Narzo 50 5G | Y | Y | Y | Y |
| 155 | RealMe | 9i 5G | Y | Y | Y | Y |
| 161 | RealMe | GT Neo 3 150W | Y | Y | Y | Y |
| 174 | RealMe | GT Neo 3T | Y | Y | Y | N |
| 50 | Samsung | Galaxy Note20 Ultra 5G | N | Y | Y | N |
| 51 | Samsung | Galaxy Z Fold2 5G | N | Y | Y | N |
| 52 | Samsung | Samsung Galaxy S21 5G | Y | Y | Y | Y |
| 53 | Samsung | Samsung Galaxy S21 Ultra 5G | Y | Y | Y | Y |
| 54 | Samsung | Samsung Galaxy S21+ 5G | Y | Y | Y | Y |
| 55 | Samsung | Samsung Galaxy M42 5G | N | Y | Y | N |
| 56 | Samsung | Galaxy A22 5G | Y | Y | Y | N |
| 57 | Samsung | Galaxy Z Fold3 5G | Y | Y | Y | Y |
| 58 | Samsung | Galaxy Z Flip3 5G | Y | Y | Y | Y |
| 59 | Samsung | Galaxy S20 FE 5G | N | Y | Y | N |
| 60 | Samsung | Galaxy A52s 5G | Y | Y | Y | Y |
| 61 | Samsung | Galaxy M52 5G | Y | Y | Y | Y |
| 62 | Samsung | Galaxy M32 5G | Y | Y | Y | N |
| 63 | Samsung | Galaxy F42 5G | Y | Y | Y | N |
| 64 | Samsung | Galaxy S21 FE 5G | Y | Y | Y | Y |
| 104 | Samsung | Samsung Galaxy S22 5G | Y | Y | Y | Y |
| 105 | Samsung | Samsung Galaxy S22+ 5G | Y | Y | Y | Y |
| 106 | Samsung | Samsung Galaxy S22 Ultra 5G | Y | Y | Y | Y |
| 115 | Samsung | Galaxy A53 5G (SM-A536E) | Y | Y | Y | Y |
| 116 | Samsung | Galaxy A73 5G (SM-A736B) | Y | Y | Y | Y |
| 117 | Samsung | Galaxy A33 5G (SM-A336E) | Y | Y | Y | Y |
| 118 | Samsung | Galaxy M33 5G (SM-M336B) | Y | Y | Y | Y |
| 126 | Samsung | Galaxy M53 5G (SM-M536B) | Y | Y | Y | Y |
| 142 | Samsung | Galaxy F23 5G (SM-E236B) | N | Y | Y | N |
| 152 | Samsung | Galaxy M13 5G (SM-M136B) | Y | Y | Y | N |
| 156 | Samsung | Samsung Galaxy Fold 4 5G | Y | Y | Y | Y |
| 157 | Samsung | Samsung Galaxy Flip 4 5G | Y | Y | Y | Y |
| 158 | Samsung | Samsung Galaxy Tab S8 5G | Y | Y | Y | Y |
| 159 | Samsung | Samsung Galaxy Tab S8 Plus 5G | Y | Y | Y | Y |
| 160 | Samsung | Samsung Galaxy Tab S8 Ultra 5G | Y | Y | Y | Y |
| 65 | Tecno | Pova 5G(LE8) | Y | Y | Y | Y |
| 177 | Tecno | Camon 19 Pro 5G | Y | Y | Y | Y |
| 178 | Tecno | Pova Neo 5G | Y | Y | Y | Y |
| 66 | Vivo | iQOO 3 5G | Y | N | Y | N |
| 67 | Vivo | Vivo V20 Pro | Y | N | Y | N |
| 68 | Vivo | X50 Pro | Y | N | Y | N |
| 69 | Vivo | X60 | Y | Y | Y | N |
| 70 | Vivo | X60 Pro | Y | Y | Y | N |
| 71 | Vivo | X60 Pro+ | Y | Y | Y | Y |
| 72 | Vivo | IQOO7 | Y | Y | Y | N |
| 73 | Vivo | V21 | Y | Y | Y | Y |
| 74 | Vivo | Y72 | Y | N | Y | N |
| 75 | Vivo | IQOO7 Legend | Y | Y | Y | Y |
| 76 | Vivo | V21e | Y | N | Y | Y |
| 77 | Vivo | X70 Pro | Y | Y | Y | Y |
| 78 | Vivo | X70 Pro+ | Y | Y | Y | Y |
| 79 | Vivo | iQOO Z5 5G | Y | Y | Y | Y |
| 93 | Vivo | V23 5G | Y | N | Y | Y |
| 97 | Vivo | V23 Pro 5G | Y | Y | Y | Y |
| 98 | Vivo | iQOO Z3 | Y | N | Y | N |
| 103 | Vivo | IQ009 | Y | Y | Y | Y |
| 107 | Vivo | V23e | Y | N | Y | Y |
| 125 | Vivo | X80 Pro | Y | Y | Y | Y |
| 134 | Vivo | T1 5G | Y | N | Y | Y |
| 135 | Vivo | Y75 5G | Y | N | Y | Y |
| 139 | Vivo | iQOO 9 Pro | Y | Y | Y | Y |
| 140 | Vivo | iQOO 9 SE | Y | Y | Y | N |
| 141 | Vivo | iQOO Z6 | Y | N | Y | Y |
| 165 | Vivo | X80 | Y | Y | Y | Y |
| 166 | Vivo | IQOO Z6 Pro | Y | N | Y | Y |
| 167 | Vivo | T1 Pro 5G | Y | N | Y | Y |
| 168 | Vivo | IQOO Neo 6 | Y | N | Y | N |
| 169 | Vivo | V25 Pro | Y | N | Y | Y |
| 170 | Vivo | V25 | Y | N | Y | Y |
| 171 | Vivo | IQOO 9T | Y | Y | Y | Y |
| 190 | Vivo | IQOO Z6 Lite 5G | Y | N | Y | Y |
| 80 | Xiaomi | Mi 10 | N | N | Y | N |
| 81 | Xiaomi | Mi 10T | N | Y | Y | N |
| 82 | Xiaomi | Mi 10T Pro | N | N | Y | N |
| 83 | Xiaomi | Mi 10i | N | Y | Y | N |
| 84 | Xiaomi | Mi 11x | Y | N | Y | Y |
| 85 | Xiaomi | Mi 11x Pro | Y | N | Y | Y |
| 86 | Xiaomi | Mi 11 Ultra | Y | Y | Y | Y |
| 87 | Xiaomi | POCO M3 Pro 5G(K19P) | Y | N | Y | Y |
| 88 | Xiaomi | POCO F3 GT(K10) | Y | N | Y | Y |
| 89 | Xiaomi | Redmi Note 10T 5G | Y | N | Y | Y |
| 90 | Xiaomi | Mi 11 lite NE (5G) | Y | Y | Y | Y |
| 91 | Xiaomi | Redmi Note 11T 5G | Y | Y | Y | Y |
| 95 | Xiaomi | 11i HyperCharge 5G | Y | Y | Y | Y |
| 96 | Xiaomi | Xiaomi 11T Pro 5G | Y | Y | Y | Y |
| 112 | Xiaomi | Redmi Note 11 Pro+ 5G | Y | Y | Y | Y |
| 113 | Xiaomi | Poco X4 Pro 5G | Y | Y | Y | Y |
| 122 | Xiaomi | Redmi 11 Prime 5G | Y | Y | Y | Y |
| 123 | Xiaomi | POCO F4 | Y | Y | Y | Y |
| 124 | Xiaomi | 12 Pro | Y | Y | Y | Y |
| 131 | Xiaomi | POCO M4 5G | Y | Y | Y | Y |
| 132 | Xiaomi | POCO M4 Pro 5G | Y | Y | Y | Y |
| 162 | Xiaomi | Redmi K50i | Y | Y | Y | Y |
| 175 | Xiaomi | 11i 5G | Y | Y | Y | Y |
*Y = Yes , N = No
DeshGujarat