BAPS announces next three Mahotsav after Shatabdi Mahotsav concludes
January 16, 2023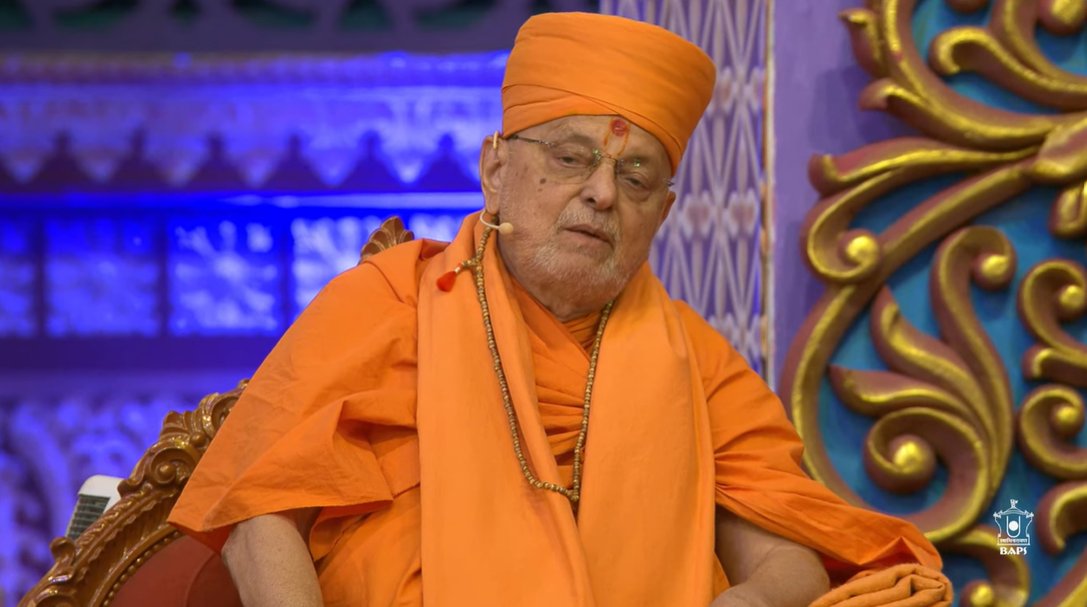 Ognaj: According to Ishwar Charan Swami, international convener of Bochasanvasi Akshar Purushottam Sanstha(BAPS), the upcoming Mahotsav (mega festival programs) of BAPS shall be the inauguration of Robbinsville Akshardham in the United States of America (USA), the inauguration of Abu Dhabi based Hindu mandir of BAPS (in early 2024) and inauguration of Akshardham in Surat, for which the construction is ongoing.
Ishwar Charan Swami was speaking at the concluding function of Pramukh Swami Shatabdi Mahotsav here. A 30-day-long Pramukh Swami Maharaj Shatabdi Samaroh ended with a large presence of devotees and a series of speeches by the saints on Sunday, 15th January evening. According to Anand Swaroop Swami, a 600-acre venue witnessed 1.20 crore visitors during the month-long festival which had attractions such as glow lights, a replica of Delhi's Akshardham mandir, a number of theatrical shows and screenings, a bagpiper band, cartoon characters dance, a 45-ft tall statue of Pramukh Swami and more.
In the concluding function, the saints delivered speeches remembering Pramukh Swami. A grand fireworks programme marked the end of the concluding ceremony. The saints performed Aarti and offered varieties of garlands to Mahant Swami for the success of the program.
The Shatabdi Samaroh was inaugurated by Prime Minister Narendrabhai Modi. A 90-year-old Mahant Swami presided over the whole 30-day festivity organized by Bochasanwasi Akshar Purushottam Sanstha (BAPS). Mahant Swami succeeded the late Pramukh Swami as the head of the BAPS after Pramukh Swami's passing away in August 2016. The festival was organized to mark the 100th birth anniversary of Pramukh Swami. Over 600 acres of land of Ognaj, Lapkaman, and other villages on the ring road of Ahmedabad city were taken for over the month period for the festival. About 80,000 volunteers contributed their hard work and time to the creation and dismantling of the grand Shatabdi Mahotsav venue. DeshGujarat