MS university's faculty of Science bans religious acts on its premises
January 17, 2023
Vadodara: After the controversy over female students offering Namaz botany department of MS University in Vadodara on Monday. The Faculty of science has banned any kind of religious activities on the premises.
A directive from Dean's office says that observing any kind of religious activities is not desirable on faculty premises. Hence, all the students and faculty members of the faculty of science are hereby informed that no religious activities are permitted on faculty premises.
Violation of this directive will invite appropriate disciplinary action, the notice added.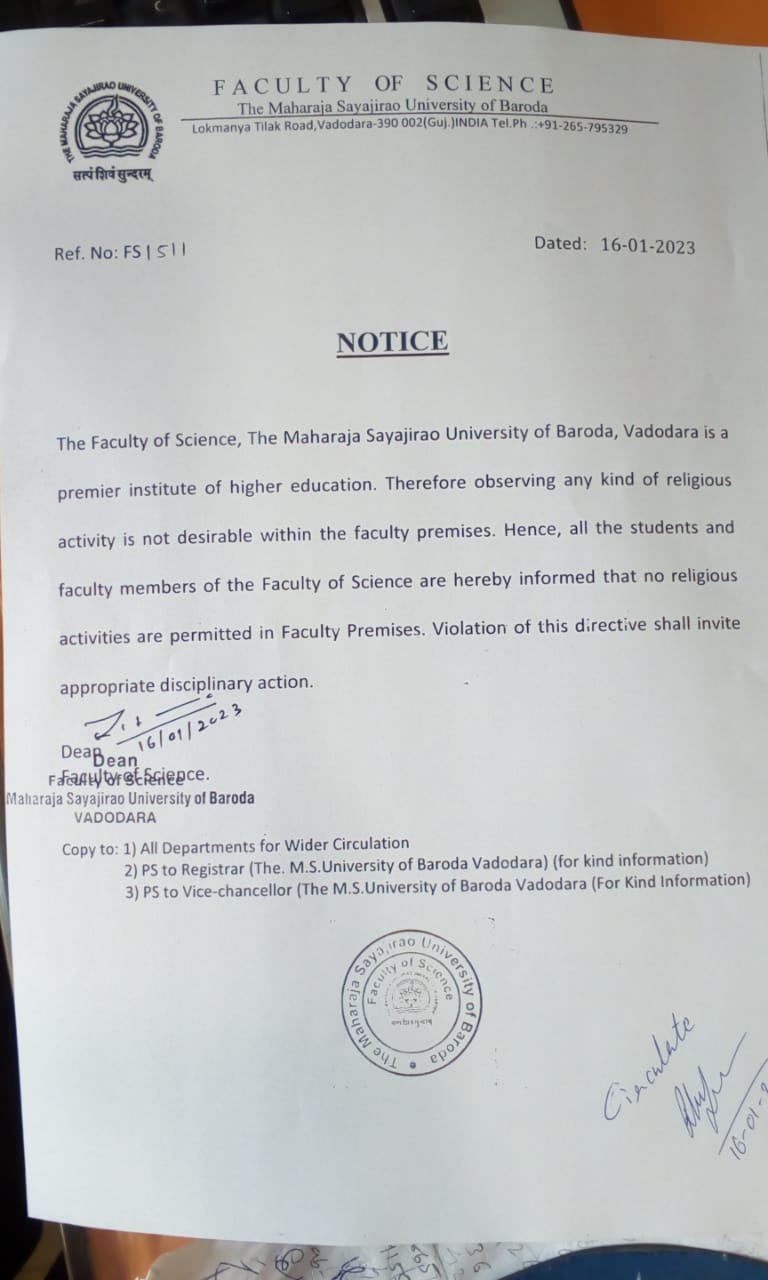 The young woman was seen offering namaz in the botany department of the MS university's science department on Monday. Earlier on 26th December 2022, a video of two students offering namaz in front of the Sanskrit department had gone viral. DeshGujarat