8-year-old girl of Diamond Business family embraces Monkhood in Surat
January 18, 2023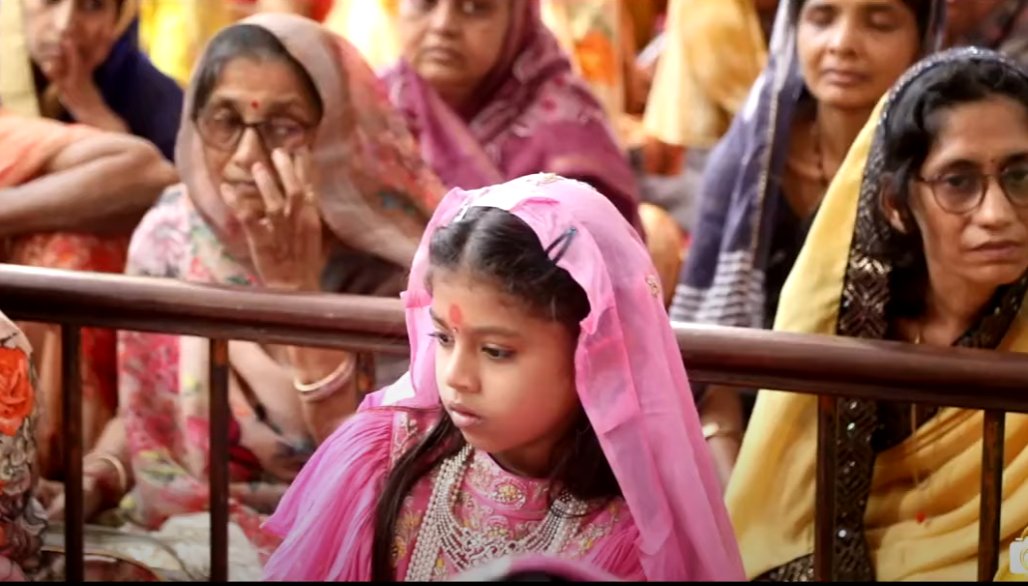 Surat: An 8-year-old daughter of a diamond tycoon in Surat has decided to give up all the luxuries of life and live her life as a Jain monk
Elder of two sisters, Devanshi Sanghvi (8), the daughter of diamond merchant Dhanesh Sanghvi, participated in her 367th diskha event and will live as a Sanyasini from today after taking Diksha herself.
Devanshi travelled more than 600 miles with the monks before being selected for Diksha, and after completing several taxing rituals, her Guru approved her for monastic life. She was given Diksha by Jainacharya Kirtiyashsuriswarji Maharaj.
A large procession with elephants, horses, and camels was organised in Surat on Tuesday to commemorate the event. A family acquaintance claimed that she has not watched any movies or TV shows to this point. Additionally, she has never visited a restaurant. Even after being extremely wealthy the family has always been devout.
Devanshi would have grown up to own a diamond business worth a million if she had not chosen the route of renunciation. She is the granddaughter of Mohan Sanghvi, who started one of the oldest diamond-making companies in the country named Sanghvi & Sons, which currently has an annual turnover of Rs 100 crore. DeshGujarat