Farmers from across India witness natural farming model at a farm in Savli
March 01, 2023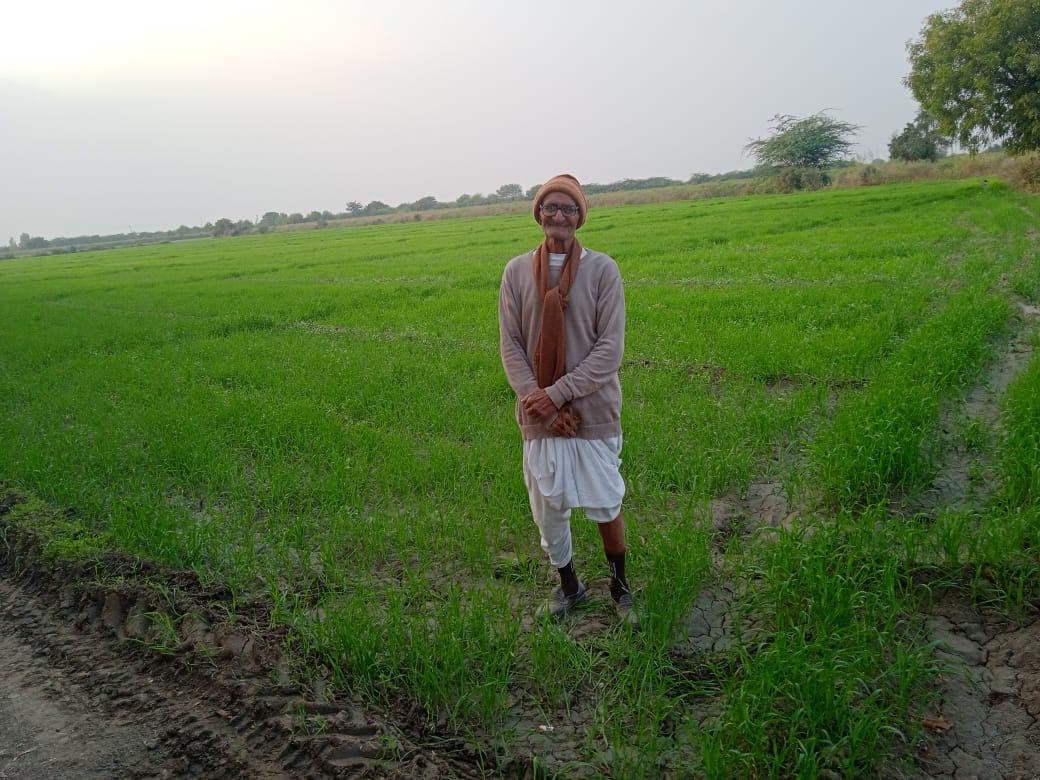 Vadodara: Rashmikant Makwana, a teacher from Rajkot visited the model farm of Dharmesh Patel, a farmer from Wankaner village in Savli taluka, who has been following the path of cow-based farming in the style of Subhash Palekar Krishi model since 2017. He will start growing different vegetables in his land after get inspired by this style of farming. Rashmikant was part of around 200 farmers from all over India visited the model farm and get healthy natural farming tips from Padma Shri Subhash Palekar who himself present there to guide them about the benefits of this type of farming which double their yields. The six days workshop will cover cities of Gujarat and Maharashtra.
Subhash Palekar showed them the crops of Potato, gram, Broccoli, Red Cabbage, Cabbage, Cauliflower, Tomato, Carrot, Garlic, Corn standing as intercrop. Farmers like Jeevansingh Rana from Himachal Pradesh and to be farmer like Rashmikant Makwana from Gujarat get some useful tips of this natural farming by visiting the model farm of Dharmesh Patel.
"I start this Subhash Palekar Krishi model farming since 2017 and get double of main banana production. Around 35 farmers in Savli are doing this type of farming and inspire others to join. The Gujarat government's schemes promoting this type of farming are inspiring and they are also pushing farmers to turn towards this. We developed this type of model farms to show farmers the production and motivate them. We feel proud to serve people with healthy food and they experience the taste of the past," said Dharmesh Patel.
Dharmeshbhai further added that bananas from cow based farming have natural sweetness and the yield, quality remain intact with more than one banana production. He has planted cholas, cauliflower, cabbage, brinjal, chillies and native tomatoes in the vacant land between the banana plantations. Also potatoes, chickpeas, gram, Broccoli, Red Cabbage, Cabbage, Cauliflower, Tomato, Carrot, Garlic, Corn as co crops in the model farm and sell the production to families in Vadodara.
Rashmikant Makwana is highly impressed with this type of natural farming and plan to cultivate his own land after retirement. A teacher by profession in Rajkot he practically taught the students about this farming and visited many workshops of Subhash Palekar Krishi model. He now will start farming in his six acres of land.
Vijay Mali regularly purchased banana production from Dharmesh Patel for many years and is very much impressed with the quality and taste. He requests others to join this type of farming for a healthy life.