PM Mitra mega textile park at Vansi Borsi in Navsari to come up in 1142 acres
March 18, 2023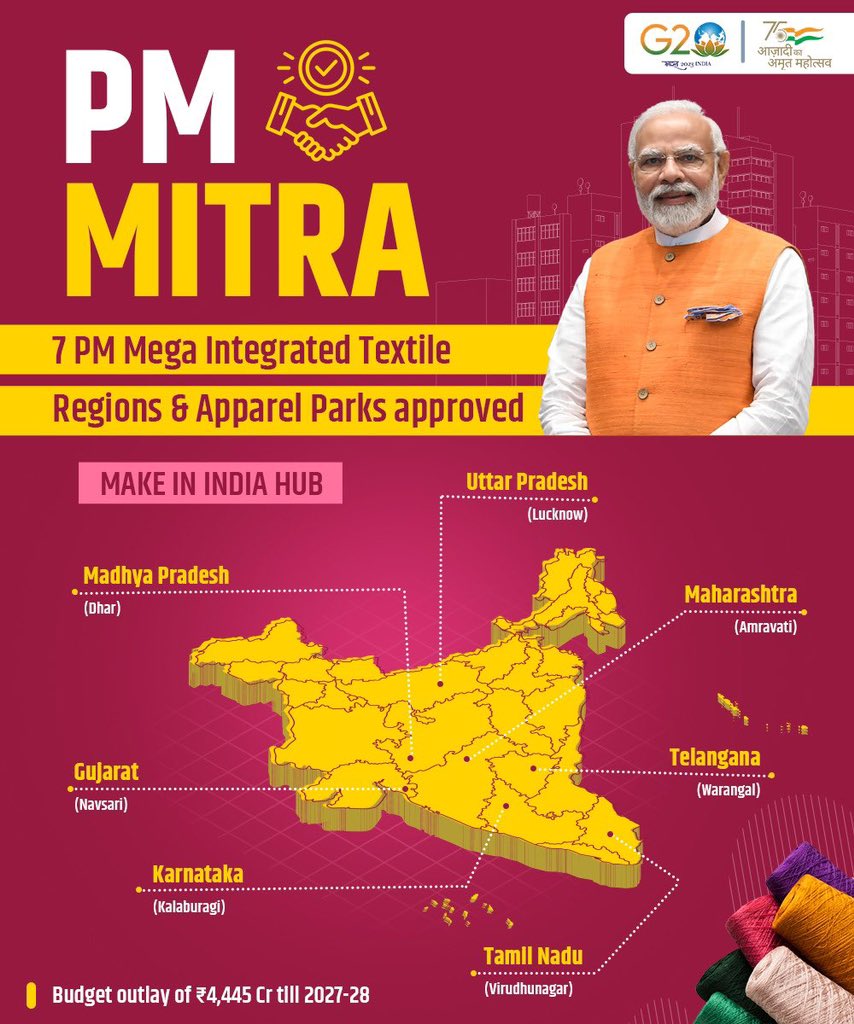 PM MITRA park which is going to come up at Vansi Borsi in the Navsari district of South Gujarat will be the first mega textile park of the country covering the complete textile value chain.
PM Narendra Modi on Friday declared in his tweet that the proposals for PM Mega Integrated Textile Regions & Apparel Park (PM MITRA Park) from various states including Gujarat are approved. The 7 mega textile parks will be established at a cost of around Rs 4445 crore.
Union minister of state for railway and textile Darshana Jardosh stated that the manufacturing activities such as dyeing, printing, weaving, spinning, texturizing, packaging, value addition, technical textile and machineries will be performed at the mega textile park to be developed in Vansi Borsi in Navsari across 1142 acres. The central government will provide a CIS amount of around Rs 300 crore to set up textile units under the scheme.
The 7 mega textile parks will be based on the vision of PM Modi of farm to fiber to the factory to fashion to foreign. SACHIN industries association leader Mahendra Ramoliya stated that the growth of Navasari will be at rocket speed due to the PM MITRA park. Chamber president Himanshu Bodawala stated that the entire textile industry of South Gujarat was eagerly waiting for the announcement of the approval to the PM MITRA park near Surat. DeshGujarat