Gujarat woman wins Humanitarian Rescue Award in Japan
March 27, 2023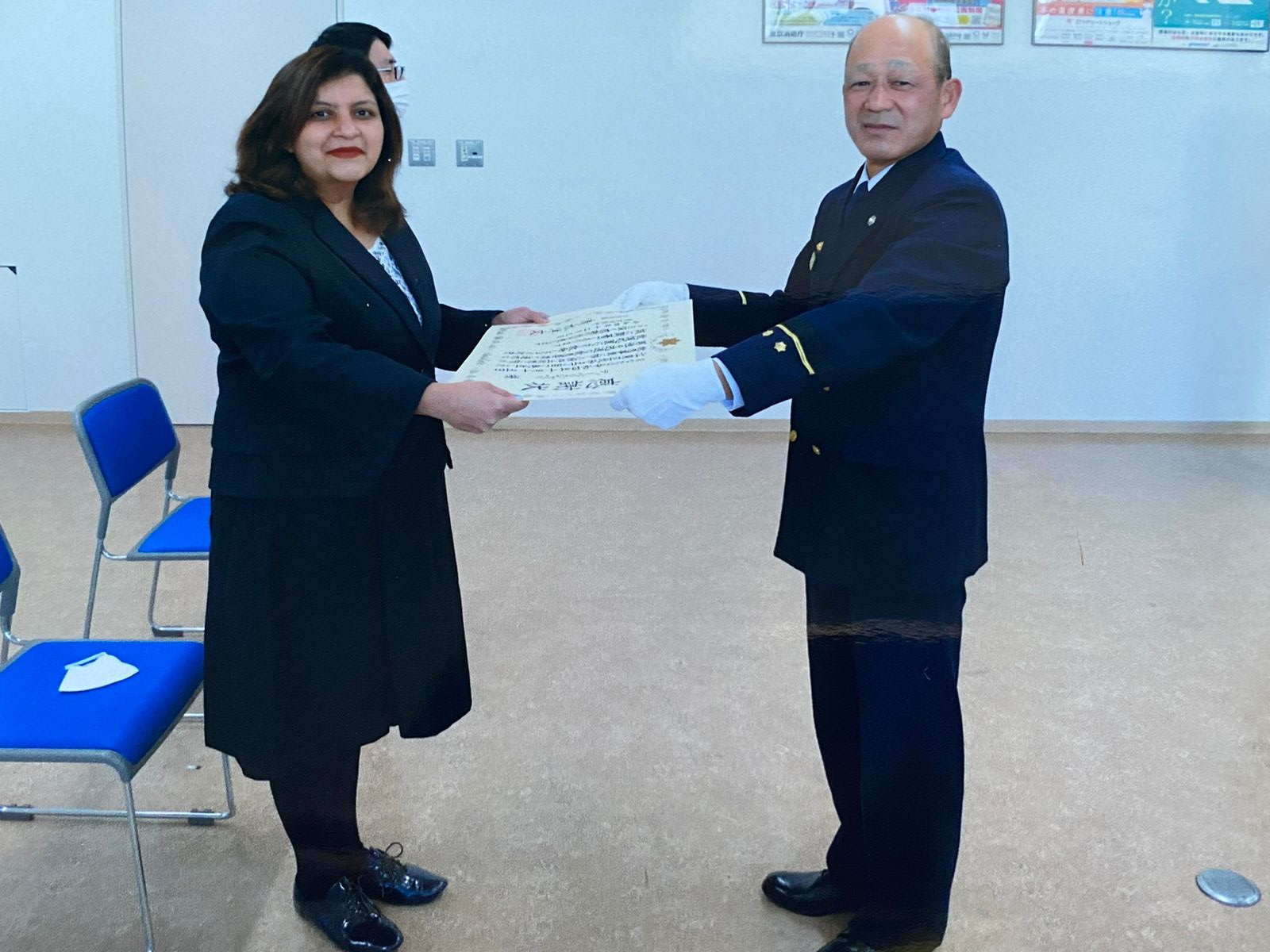 Tokyo: Deepali Jhaveri is a proud Indian diaspora settled in Japan, who has brought immense pride to her home country with her selfless act of saving a life. Her act of bravery made her the first Indian woman to win the Humanitarian Rescue Award in Japan.
Deepali's act of valour took place during a Dandiya Masti event organized by the local Indian community members in October 2022 in Tokyo. During the event, one of the organizers suddenly fell to the ground and collapsed, showing no sign of life. Deepali, who is a CPR and AED license holder, quickly got into action and gave the man three shocks using an AED defibrillator. When the defibrillator failed, she continued with CPR until she could detect a heartbeat and the man regained consciousness.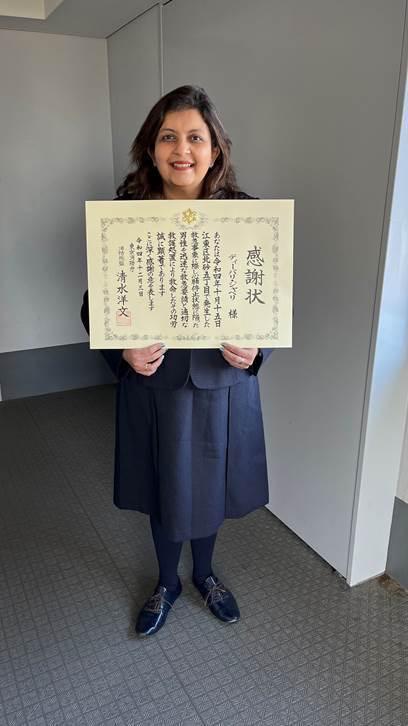 The paramedics and police arrived at the scene and confirmed that it was due to Deepali's CPR and AED support that the man had survived. The Cardiopulmonary Surgeons, Police, and the fire department conducted a month-long investigation and concluded that Deepali had saved his life. On December 3, 2022, Deepali was officially awarded the Life Saver Act Award with gratitude by the Koto ward officials.
The Chief Officer of the Tokyo Fire Department led the award ceremony and addressed those assembled. "Deepali Jhaveri san saved a life by offering CPR and AED support. For this act, she was felicitated by the Tokyo Fire Department for the humanitarian rescue award of the first Indian Woman in the Koto-Ku ward."
Deepali's selfless act was a rare act of bravery, and her contribution has been recognized by the Japanese Government authority after a thorough investigation process. Her story got prime coverage in NHK, Japan's most reputed and trusted media, with a full interview on the radio channel. (https://www3.nhk.or.jp/nhkworld/hi/ondemand/video/9999j03/)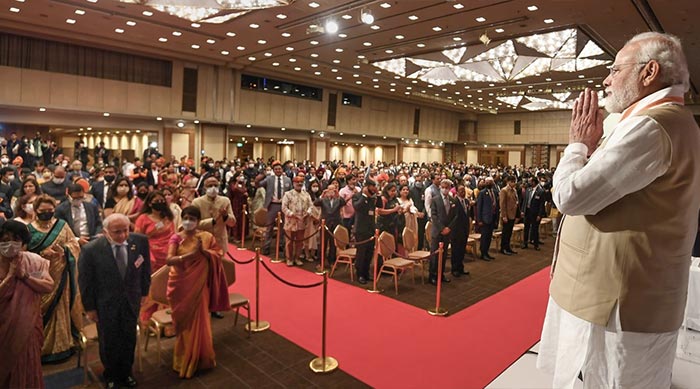 Being a proud Gujarati and an Indian at heart, Deepali draws huge inspiration from Prime Minister Narendra Modi, who has been instrumental in strengthening India-Japan ties. She says, "Every time PM Modi visits Japan, he brings immense pride amongst the diasporas. I am immensely happy that as one humble citizen, I could contribute to the mission of our PM in bringing India and Japan closer in my own tiny way. I did not expect anything in return but was pleasantly surprised when H.E. Ambassador Sibi George took a great interest and congratulated me on my achievement."
This heartwarming story is a testament to the growing bond between the people of India and Japan, which is only set to strengthen in the coming year as both Prime Ministers meet thrice in the capacity of respective heads of G20 and G7. The world-famous bromance between PM Modi and late PM Abe has helped shape a multipolar world with their laser-sharp focus on the Free and Open Indo-Pacific, and PM Kishida has vowed to take the India-Japan relationship to a new level. 2023 is a landmark year from various angles, and Deepali's valour and selfless act backed by Indian ethos in Japan is a wonderful example of the bond between the two nations.