Kiran Patel's wife Malini Patel nabbed in cheating case
March 28, 2023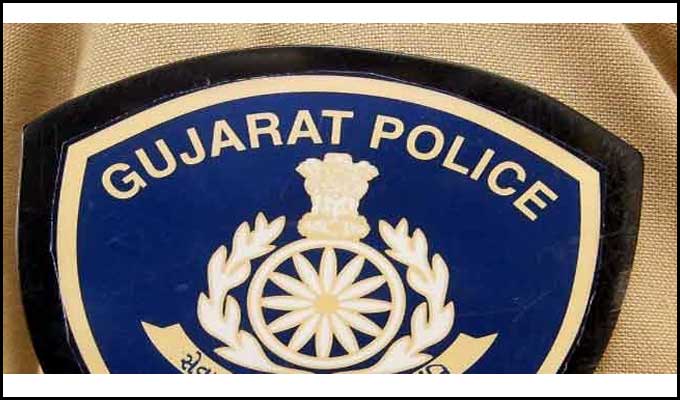 Sabarmati: Malini Patel, wife of fake PMO officer Kiran Patel has been nabbed by the city Police crime branch from Jambusar town near Ahmedabad. Malini and Kiran are booked by the Crime Branch in a case filed by Jagdish Pethalji Chavda. Malini and Kiran are accused of cheating in this case.
Complainant Jagdishbhai is the son of late veteran Congress leader Pethalji Chavda and the brother of former Gujarat minister and BJP leader Jawahar Chavda. Jagdish Chavda has alleged that Malini and Kiran took his bungalow in the Sindhu Bhavan area of Ahmedabad for renovation and then claimed it as his own without paying anything. When asked to leave, Kiran filed a dispute in Civil court. Chavda also alleged that Patel introduced himself as a PMO officer, a partner in the Tea Post chain, and a real estate broker.
Malini had filed an anticipatory bail plea in the Sessions Court to evade her arrest, claiming that she has nothing to do with the alleged crime. She also stated in the court that she is the sole earning member of the family and wants legal protection from the court. However, the police nabbed her in the meantime.
Malini's husband Kiran Patel is presently under judicial custody in Jammu & Kashmir in a fake PMO officer case. He has got protection against arrest in another case for seven days. As soon as this period ends, a team from the Ahmedabad Police crime branch is in all likelihood going to bring him to Ahmedabad.
Kiran may be further booked in other cases also. The next case is likely to be filed by the owner of another bungalow. Kiran and Malini presently live in a Ghodasar-based rented bungalow which according to the owner they are not vacating. The owner has alleged that they don't pay rent also.
The details of the case against Kiran and Malini Patel in the Ahmedabad Crime Branch